An electrical engineering degree will prepare you for a career designing, developing, and testing electrical systems in a wide variety of industries.
126

Required Credits

68

Elective Credits
A computer engineering degree will prepare you to develop data communications and processing infrastructure in a variety of industries.
130

Required Credits

64

Elective Credits
Minors and Areas of Concentration in Electrical & Computer Engineering
You can enhance your ECE major with a focused study in a specific subject area. Students not taking a first or second major in Electrical or Computer Engineering may earn an ECE minor. The requirements for vary by discipline. See the course catalog for details.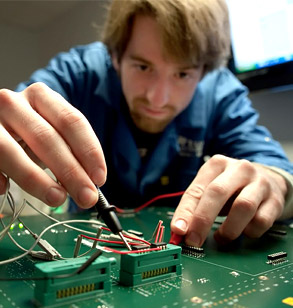 Electrical engineers work in a variety of industries designing and developing electrical equipment for automotive, defense, and communications applications, among others. An electrical engineer may help design the latest safety features for cars or develop wind, solar, or traditional energy systems.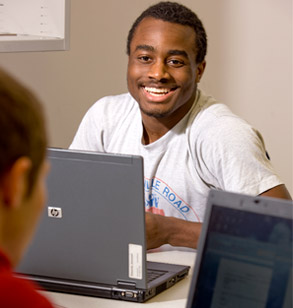 Network architects design and build data communication networks. They may be responsible for smaller networks between offices to a cloud infrastructure that serves multiple customers.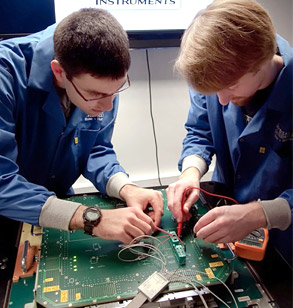 Control System Integration Engineer
Control system integration engineers develop ways of integrating multiple control systems, such as in an automobile, into an overall project. They will work closely with other engineers to develop electrical systemsto meet top-level function requirements.
Dr. Mario Simoni
Dr. Mario Simoni, head of the department of electrical and computer engineering, is an innovative educator who stays on the leading edge of technical advances in electronics and electrical systems. He recently developed seven new courses for the department's curriculum, and brought systems engineering concepts into the capstone design experience.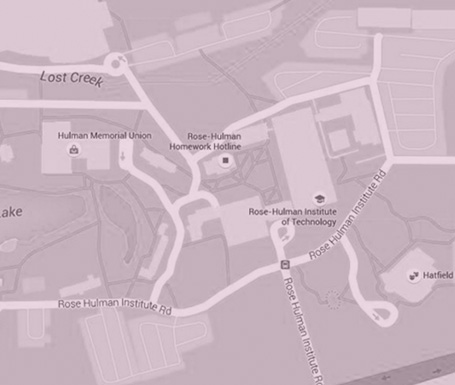 Contact Us
Department of Electrical & Computer Engineering
Moench Hall C207
5500 Wabash Avenue
Terre Haute, IN 47803
812-877-8228
dayhuff@rose-hulman.edu