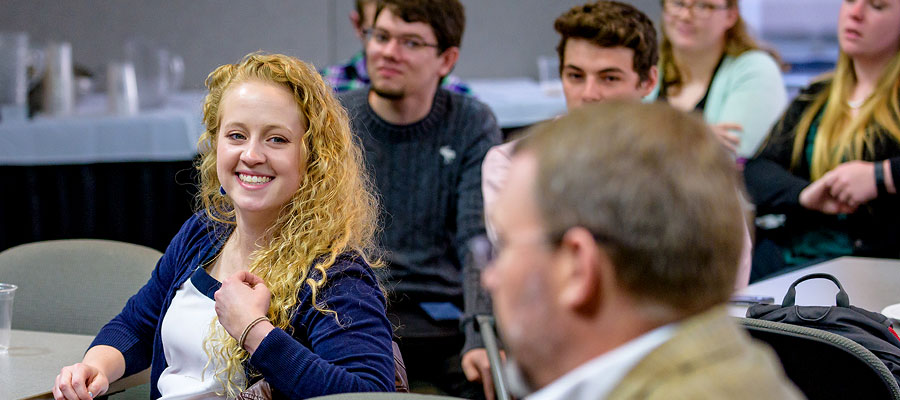 If you want to strengthen your engineering background while gaining solid, forward-looking management skills, our program is for you. We offer the management training of an MBA with an added technical focus.
 
PROGRAM OVERVIEW
We offer the management focus of an MBA with an added technical focus. We provide technology and business leaders a fast track to the integration of management skills and critical technical knowledge.
Where? The program is being offered on the Rose-Hulman campus, and seminars are held both on campus and in Indianapolis.
When? Most classes are offered during the day and some, but not all, are offered online. The faculty and staff will make every effort to accommodate those who wish to participate.
Who can enroll? Requirements include a bachelor's degree in a technical field, a Rose-Hulman graduate school application, letters of recommendation, and a transcript from your undergraduate institution.
The objective of both programs, the Master of Engineering Management and Master of Science in Engineering Management, is to prepare graduates for early career advancement in the field of engineering by building upon their undergraduate training with advanced coursework and concentrated study of problems and topics relevant to the field.