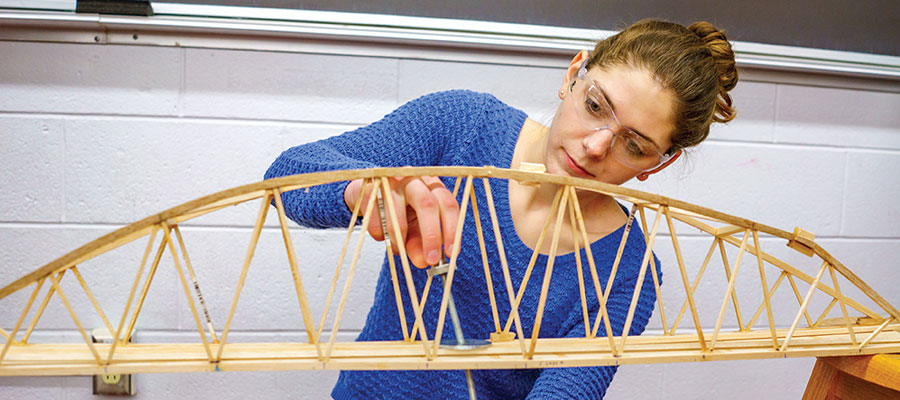 You'll get hands-on experience mentored by experienced professors as you learn the fundamental principles of science and engineering.
 
CE at Rose-Hulman
Civil and Environmental Engineering at Rose-Hulman will give you hands-on experience with faculty committed to your success. All of our professors have worked in the field and our department is rated No. 1 in the country.
We offer state-of-the-art labs and project-based learning to supplement your classroom experience. You'll also have the opportunity to participate in global programs, such as Engineers Without Borders and civil engineering competition teams, such as Concrete Canoe.
Watch this short video to learn more about our Civil Engineering program.