Career Placement and Salary Data
Services We Offer
As a Rose-Hulman student or graduate, you'll get the attention of employers—and we'll make sure you have what you need to make a great impression. Below you'll find an overview of the services and support we provide.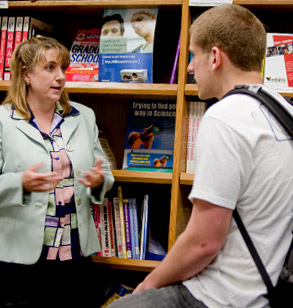 How do you best communicate your knowledge, experience and skills to a prospective employer during a job interview? What will they ask you? What should you ask them? And what should you wear to your interview? We can answer all of those questions, provide tips to help you highlight your strengths, arrange a practice interview with a peer advisor, and more.
Your resume and cover letter are your opportunity to not only detail your classroom accomplishments but also everything else that makes you a well-rounded team player. We provide example resumes so you'll know how to do it right, and we'll review your resume to help you refine it.
Networking with alumni in your chosen field, with potential employers, with business and government leaders in your hometown or others can be a powerful tool for opening up employment opportunities. We'll show you how to start making those connections.
With Rose-Hulman's 98 percent placement rate, you're nearly certain to get at least one job offer. You know you shouldn't drop the phone and start screaming in excitement when you get the call, right? So, how should you accept an offer? And how do you decline the others? We can help you sort it all out.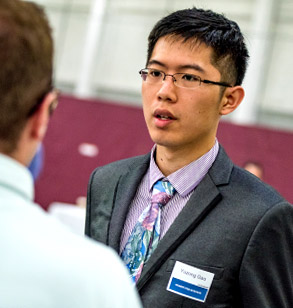 International Student Assistance
We know international students have special concerns when it comes to employment opportunities in the United States. Our office can help you understand employment laws, give you tips for improving your communication skills and help you prepare for interviews.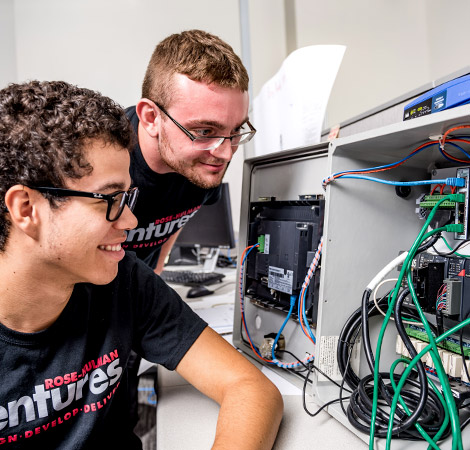 Rose-Hulman Ventures
Interns at Rose-Hulman Ventures learn to apply engineering skills to real-world design problems as they complete client projects. This unique multidisciplinary opportunity is available to Rose-Hulman students.