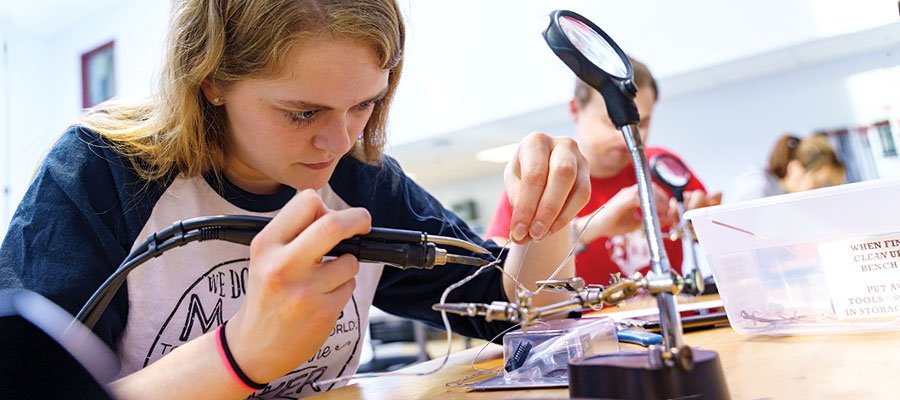 We combine coursework with hands-on lab experience to help you grasp the laws, principles, and concepts of electrical and computer engineering. You'll work with cutting-edge equipment provided by Eagle Test Systems and Texas Instruments, as you put theory into practice testing complex electronics for automotive, computing, telecommunications, aerospace, and defense industries.
 
Hands-on = leg up
Our electrical and computer engineering department has been Ranked No. 1 in the nation by U.S. News & World Report for several years running due to our high standards and focus on hands-on learning. And Rose-Hulman was ranked No.19 among the 25 best colleges for electrical engineering in 2020 by gradreports.com.
As a major, you'll get practical experience solving complex problems for real-world clients. You'll also work closely with our expert faculty while using state-of-the-art equipment that undergraduates at other institutions could only dream of. Here, you'll work with the best equipment many times before you graduate.
Grad schools and industry leaders recognize the value of our major. Our alumni have a nearly 100 percent career placement rate just a few months after graduation. 
Watch this short video to learn more about our Electrical Engineering program.