Welcome to Life at Rose-Hulman
Serious students need serious time to have fun, and there's lots of opportunity to put the books aside and socialize! Alumni speak fondly of the friendships they formed and the great times they had building the legendary Homecoming bonfires, performing in concerts or student productions, and participating in social activities. You, too, will look back on these years as some of the best in your life.
Life at Rose-Hulman!
Our academic credentials are well known—but Rose-Hulman is also an awesome place to hang out, play, and enjoy life!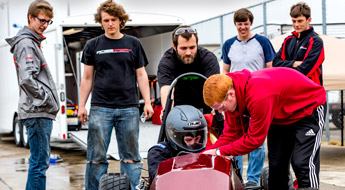 90+ Clubs, Teams & Orgs
Take your pick from student organizations such as the Human Powered Vehicle Team, gardening club, drama club, our Residence Hall Association and more!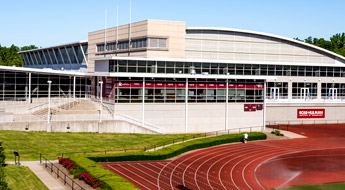 Sports and Recreation
Our Sports and Recreation Center features a climbing wall, weight and cardio rooms, a track, basketball and racquetball courts, an awesome swimming pool, and more.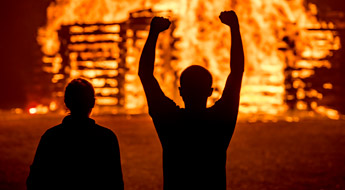 Our Campus Traditions
From our fierce mascot, Rosie, to our massive homecoming bonfire, our campus is home to lots of outstanding traditions highlighting the fun we've had here for more than 100 years.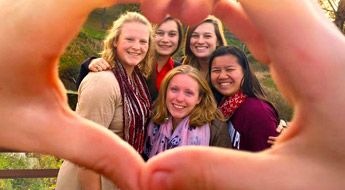 Greek Life
Our numerous fraternities and sororities are opportunities for friendship, leadership, and camaraderie. All of our chapters are affiliated with national or international organizations.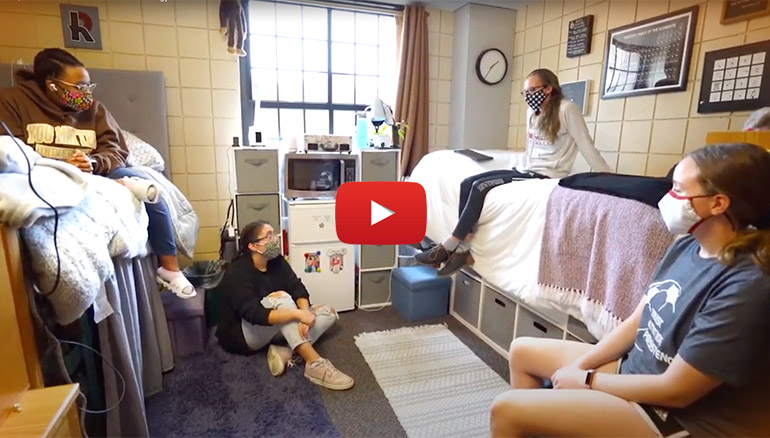 Residence Life at Rose
Learn why residence life at Rose-Hulman is more than just the brick-and-mortar buildings. From sophomore advisers to floor dinners to the lifelong connections you'll build, learn why Rose students voted residence life on campus as the best in the country!

Meals and More by Bon Appetit
Bon Appetit's from-scratch cooking, nutritional approach and local sourcing guarantee that the food on campus is both sustainable and satisfying. And if you have special dietary needs, or just want a variety of tasty foods to choose from, you'll find options to suit you. Visit our dining services page to get the details about meal plans, hours of operation, nutritional information and more!