Career Services & Employer Relations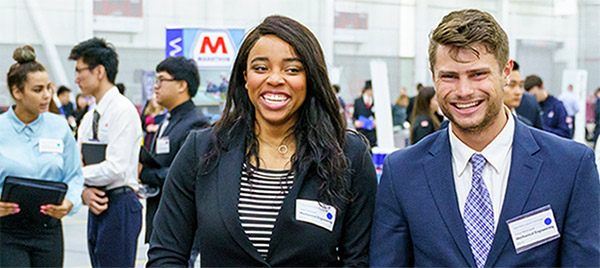 The Office of Career Services & Employer Relations helps students to gain post-graduate employment, co-op and summer internship opportunities.
Finding the Right Fit
We know employers are looking for the best and brightest—and at Rose-Hulman, they've come to the right place. We work hard to develop and maintain relationships within business and industry, giving our students opportunities to work for top companies.
That's why we're ranked high in the nation by Forbes, Princeton Review, Brookings Institution and many others for assisting students in gaining post-graduate employment, co-ops and summer internships.
Hundreds of companies flock to Rose-Hulman each year hoping to snag STEM students for employment opportunities. Get a peek inside our one of our trio of annual career fairs, and learn why these events are so popular with recruiters and students.
Corporate Partnership
EMPLOYERS + ROSE-HULMAN
Connecting companies to the next generation of leaders and innovators.
Contact Us
Email 
Phone: 812-877-8475
Fax: 812-877-8930

5500 Wabash Avenue
Terre Haute, IN 47803
Hours: Mon - Fri 8 a.m. - 5 p.m.