At Rose-Hulman, you'll start to hone your lab skills very early on, with hands-on research using state-of-the-art lab equipment. You'll also gain new insights, share your work, attend conferences, and gain valuable research experience. 
Senior Research Projects
Every biology major completes a four-quarter independent research project with the guidance of a faculty mentor. You'll be responsible for proposing the scope of your research, designing and conducting experiments, collecting and analyzing data, and drawing defensible conclusions. You'll then present your work to the community in a formal oral presentation and a written thesis. This is just one opportunity for you to practice your scientific inquiry and management skills, while gaining experience communicating your findings to a larger audience.
Multidisciplinary Research
As a Biology or Biomedical Engineering student, you'll have many opportunities to collaborate with students and faculty in other fields through research and through involvement in campus organizations. One organization that is appealing to biology majors is Engineers Without Borders, a multidisciplinary organization for students who want to apply their knowledge and skills to real-world problems, often helping some of the planet's neediest people. EWB has taken on water purification projects in Latin America, waste management challenges in Africa, and much more. It's an amazing opportunity to spread your wings well beyond the campus of Rose-Hulman or even the United States.
In EWB and in many research projects, you'll have the opportunity to work directly with faculty and students from other majors. Examples of our collaborate research include making biofuel from algae, studying the health of beehives, and examining how the human mind processes a fly ball in baseball.
Another important project is the International Genetically Engineered Machine (iGEM) competition, which brings the best teams from around the world to compete to produce biological parts, educational materials, and functional biological machines. At Rose-Hulman, the iGEM team is composed of biologists, biomedical engineers, mathematicians, and other students with an interest in synthetic biology. The team has earned several medals in its years of competitions, led by biologist Ric Anthony and mathematician Dave Goulet.
JRSI Partnership
As a Biomedical Engineering major, you'll have the chance to work in our Orthopaedic Biomedical Engineering Lab—a facility we operate in collaboration with the Joint Replacement Surgeons of Indiana (JRSI). Working with JRSI, you'll have the opportunity to participate in clinically relevant orthopedic research. Working side-by-side with surgeons, faculty, and engineers, you'll learn to design, execute, and present scientific research to improve joint-replacement medical devices. You may also have the opportunity to conduct studies to evaluate the performance of existing medical equipment.
We offer majors in Biology, Biomedical Engineering, and a second major in Biochemistry & Molecular Biology. We also offer a Master's Degree in Biomedical Engineering.
Biology
A Biology major can open doors to graduate studies, medical school, environmental science, and other exciting career possibilities.
Biomedical Engineering
If you love engineering, the life sciences, and helping others, biomedical engineering is a wonderful career option. Many of our graduates find careers designing medical devices, conducting research, or even working as accident reconstruction engineers. It's an exciting field combining the principles of engineering with the biological life sciences. 
Biochemistry & Molecular Biology (Second Major Only)
A second major in biochemistry & molecular biology is a strong supplement to any life science program. This second major provides the background and understanding necessary to open up career possibilities in the natural and life science fields.
Master's Degree in Biomedical Engineering
For graduates with an engineering degree who wish to pursue a career in health care, a Master's Degree in Biomedical Engineering is an exciting choice. This program draws heavily on your engineering knowledge while applying that knowledge to the biological life sciences.
Minor in Biology, Biomedical Engineering, Biochemistry & Microbiology
We encourage students from any major to consider expanding their knowledge of the life sciences by completing a minor in biology, biomedical engineering, or biochemistry & microbiology. The minor will expose you to entirely new career and research possibilities in an exciting and growing field. 
Learn More:
We were making the first step out of the age of chemistry and physics, and into the age of biology.
Our labs, classes, and research opportunities will not only prepare you for a rewarding and exciting career, but also for graduate study. Our programs include hands-on experience far beyond what is often available to undergraduates.
Check out some careers you could pursue with a Biology or Biomedical Engineering degree.
Biomedical engineers combine engineering principles with medical and biological sciences to design and create equipment, devices, computer systems, and software used in healthcare. Demand for biomedical engineers is projected to be far above the average profession for at least the next decade. Biomedical engineers typically need a bachelor's degree in biomedical engineering or bioengineering from an accredited program in order to enter the occupation. Alternatively, they can get a bachelor's degree in a different field of engineering and then either choose biological science electives or get a graduate degree in biomedical engineering. The median annual wage for biomedical engineers was $86,220 in 2015, according to the U.S. Bureau of Labor Statistics.
With a Ph.D., a research scientist can work in a variety of fields, from a commercial setting working with and testing products, to an academic environment conducting experiments and reporting the findings of research. Research scientists can improve products and processes, expand scientific understanding and impact real-world applications through their findings. The median annual salary for a research scientist is $77,028, according to PayScale.
Medical scientists conduct research aimed at improving overall human health. They often use clinical trials and other investigative methods to reach their findings. Medical scientists typically have a Ph.D., usually in biology or a related life science. Some medical scientists get a medical degree instead of a Ph.D., but prefer doing research to practicing as a physician. The median annual wage for medical scientists was $82,240 in 2015, accoding to the U.S. Bureau of Labor Statistics.
Kay C Dee
Dr. Dee earned her M. Eng. and Ph.D. degrees in biomedical engineering from Rensselaer Polytechnic Institute. She then taught at Tulane University before joining the faculty at Rose-Hulman in 2004. She has received several honors and awards for her teaching and research, including Professor of the Year from Carnegie Foundation for the Advancement of Teaching, and a CAREER award from the National Science Foundation. Her research interests include student learning styles, helping faculty to be most effective in the classroom and assessments of teaching and learning. She also authored the textbook An Introduction to Tissue-Biomaterial Interactions.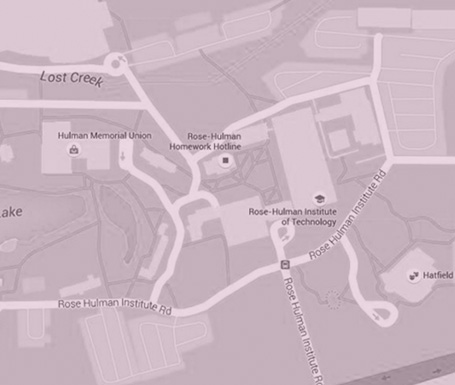 Contact Us
Department of Biology and Biomedical Engineering
Rose-Hulman Institute of Technology
5500 Wabash Avenue
Terre Haute, IN 47803
812-877-8441