Hands-on Experience
At Rose-Hulman, you'll start to hone your lab skills very early on, with hands-on research using state-of-the-art lab equipment. You'll also gain new insights, share your work, attend conferences, and gain valuable research experience. 
Senior Research Projects
Every biology major completes a four-quarter independent research project with the guidance of a faculty mentor. You'll be responsible for proposing the scope of your research, designing and conducting experiments, collecting and analyzing data, and drawing defensible conclusions. You'll then present your work to the community in a formal oral presentation and a written thesis. This is just one opportunity for you to practice your scientific inquiry and management skills, while gaining experience communicating your findings to a larger audience.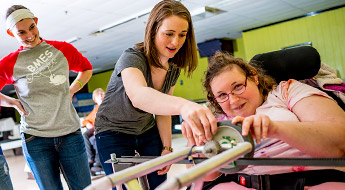 Multidisciplinary Research
As a Biology or Biomedical Engineering student, you'll have many opportunities to collaborate with students and faculty in other fields through research and through involvement in campus organizations. One such organization is Engineers Without Borders, a multidisciplinary group where students can apply their knowledge and skills to real-world problems, often helping some of the planet's neediest people. Another opportunity is the International Genetically Engineered Machine (iGEM) competition, which brings the best multidisciplinary teams from around the world to compete to produce biological parts, educational materials, and functional biological machines.
JRSI Partnership
As a Biomedical Engineering major, you'll have the chance to work in our Orthopaedic Biomedical Engineering Lab—a facility we operate in collaboration with the Joint Replacement Surgeons of Indiana (JRSI). Working with JRSI, you'll have the opportunity to participate in clinically relevant orthopedic research. Working side-by-side with surgeons, faculty, and engineers, you'll learn to design, execute, and present scientific research to improve joint-replacement medical devices. You may also have the opportunity to conduct studies to evaluate the performance of existing medical equipment.
Majors, Minors, and Master's
We offer majors in Biology, Biomedical Engineering, and a second major in Biochemistry & Molecular Biology. We also offer a Master's Degree in Biomedical Engineering.
Master's Degree in Biomedical Engineering
For graduates with an engineering degree who wish to pursue a career in health care, a Master's Degree in Biomedical Engineering is an exciting choice. This program draws heavily on your engineering knowledge while applying that knowledge to the biological life sciences.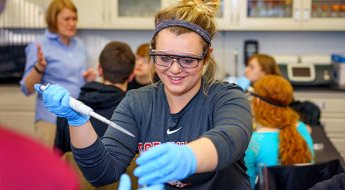 Minor in Biology, Biomedical Engineering, Biochemistry & Microbiology
We encourage students from any major to consider expanding their knowledge of the life sciences by completing a minor in biology, biomedical engineering, or biochemistry & microbiology. The minor will expose you to entirely new career and research possibilities in an exciting and growing field. 
Learn More:
We were making the first step out of the age of chemistry and physics, and into the age of biology.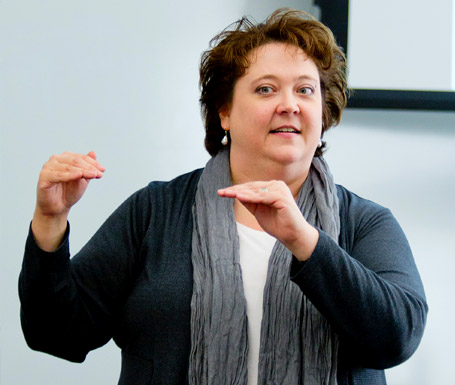 Kay C Dee
Dr. Dee earned her M. Eng. and Ph.D. degrees in biomedical engineering from Rensselaer Polytechnic Institute. She then taught at Tulane University before joining the faculty at Rose-Hulman in 2004. She has received several honors and awards for her teaching and research, including Professor of the Year from Carnegie Foundation for the Advancement of Teaching, and a CAREER award from the National Science Foundation. Her research interests include student learning styles, helping faculty to be most effective in the classroom and assessments of teaching and learning. She also authored the textbook An Introduction to Tissue-Biomaterial Interactions.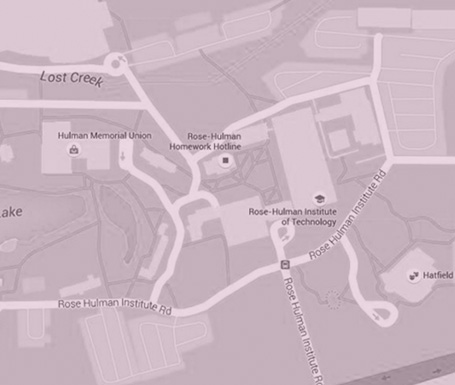 Contact Us
Department of Biology and Biomedical Engineering
Rose-Hulman Institute of Technology
5500 Wabash Avenue
Terre Haute, IN 47803
812-877-8441