Summary of Degree Requirements
52

Biology Credits

12

Biology Elective Credits

32

Humanities & Social Science Electives (24)/Free Electives Credits (8)

13

Humanities & Social Science Credits (12)/CLSK (1)

63

Math, Chem., Physics Credits

12

Science/Technology Electives

4

Biomedical Engineering Credits
Video: Biology at Rose-Hulman
If a program with undergraduate research opportunities and a laboratory-intensive curriculum is what you're interested in, then look no further. At Rose-Hulman you'll have the faculty support to explore your passions.
Summary of Degree Requirements
72

Engineering/Design Credits

20

Biology/Physiology Credits

16

Other Science Credits

27

Mathematics Credits

36

Humanities, Social Sciences, and the Arts Credits

24

Elective Credits

1

Other
You can earn a second major in Biochemistry & Molecular Biology. We also offer a Master's Degree in Biomedical Engineering, and several program minors.
Biochemistry & Molecular Biology
Offered exclusively as a second major or as a minor, Biochemistry & Molecular Biology gives you an opportunity to augment your education in this technically-important field. If your first major is in chemistry or chemical engineering, you'll find considerable overlap with your biochemistry and molecular biology courses. Students from other disciplines are also encouraged to participate, but will have to take more courses to complete the major.
To earn this second major, you'll need 81 credit hours, including courses in organic chemistry, biochemistry, physical chemistry, and genetic engineering. Elective courses include subjects such as virology, cancer biology, and genomics and proteomics. For more details, see the Course Catalog.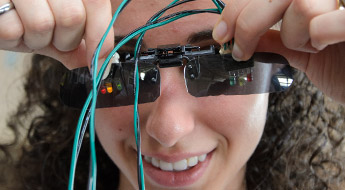 Master's Degree in Biomedical Engineering
If you love math and the physical sciences, have the analytical skills of an engineer and a life scientist's understanding of biology, this master's degree program may be your perfect fit.
The graduate program in biomedical engineering is truly interdisciplinary, including faculty from Biology & Biomedical Engineering, Mechanical Engineering, Electrical and Computer Engineering, Chemistry, Physics, and Optical Engineering.
The program is intended for students with a bachelor's degree in any engineering discipline. Applications from students with different undergraduate majors are considered for admission on a case-by-case basis with the understanding that substantial additional undergraduate coursework may be required.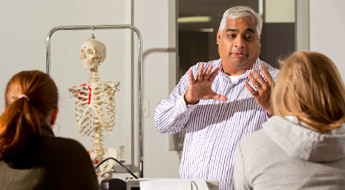 Minors
A minor in biology, biomedical engineering, or biochemistry and molecular biology will add another important dimension to your education, expanding your career potential and your understanding of the life sciences.
The Biology minor requires courses in cell structure and function, evolution and diversity, and additional courses in biology or related area. 
A minor in Biochemistry and Molecular Biology requires courses in cell structure and function and three courses in general chemistry. Also, students must complete five additional courses that could include Mendelian and Molecular Genetics, Prokaryotic Cell and Molecular Biology, Eukaryotic Cell and Molecular Biology, Genetic Engineering, among others.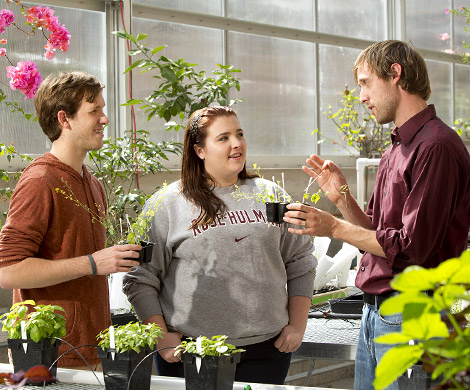 Student Opportunities
As a biology or biomedical engineering major, your opportunities will include many valuable, hands-on experiences to prepare you for a career or graduate school. Our state-of-the-art labs, interdisciplinary projects, and cooperative research with renowned Indiana orthopedic surgeons will open new doors for your education and your future career.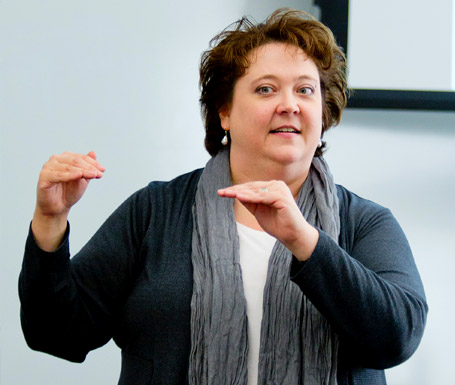 Kay C Dee
Dr. Dee earned her M. Eng. and Ph.D. degrees in biomedical engineering from Rensselaer Polytechnic Institute. She then taught at Tulane University before joining the faculty at Rose-Hulman in 2004. She has received several honors and awards for her teaching and research, including Professor of the Year from Carnegie Foundation for the Advancement of Teaching, and a CAREER award from the National Science Foundation. Her research interests include student learning styles, helping faculty to be most effective in the classroom and assessments of teaching and learning. She also authored the textbook An Introduction to Tissue-Biomaterial Interactions.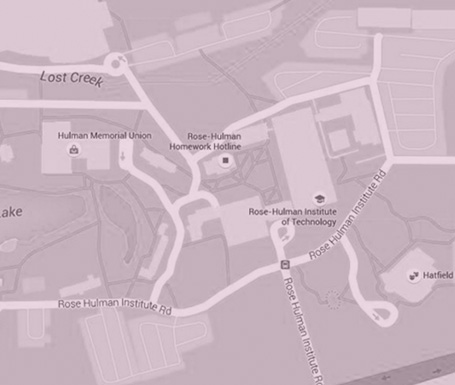 Contact Us
Department of Biology and Biomedical Engineering
Rose-Hulman Institute of Technology
5500 Wabash Avenue
Terre Haute, IN 47803
812-877-8441