Rose-Hulman Named Top-20 Best Value Private College and Best in Nation for Internships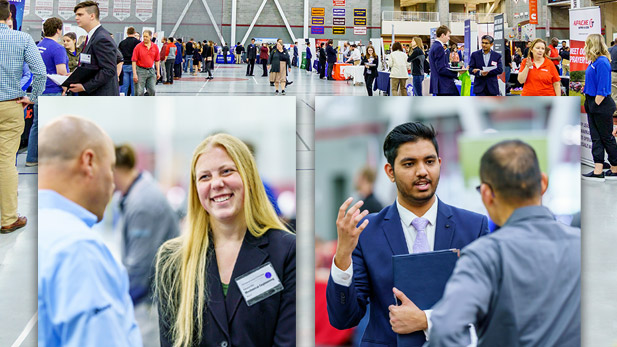 Rose-Hulman has been ranked in the top 20 of America's best value private colleges for 2022 by The Princeton Review, while maintaining top marks for providing internship opportunities and a top-10 ranking for career placement – key elements contributing to Rose-Hulman's continued strong return on investment.
Rose-Hulman's best value private college listing increased to 20th this year from 30th in 2021 – and best among Indiana private colleges – with the Princeton Review citing three significant features in compiling its list: stellar academic quality, affordable cost (tuition costs with generous financial aid), and strong career prospects for graduates. 
"Providing a high quality and value-added educational environment in our classrooms, laboratories and student life services is paramount to our mission," said Rose-Hulman President Robert A. Coons. "We're glad to see our efforts being recognized nationally, especially since The Princeton Review's rankings are based upon surveys of our students and statistical analysis of our alumni successes in their career fields. Those successes are reflections of an institution's return on investment."
Of more than 650 schools surveyed in 2020-21, Rose-Hulman ranked first among private colleges for providing the Best Value Colleges for Internships and sixth among private colleges for Best Value Colleges for Career Placement, both based upon student surveys as well as PayScale.com's alumni salary levels and job satisfaction. 
At least 94% of Rose-Hulman students complete at least one internship, co-op or research experience during their college careers, with 70% having two experiences. A total of 99% of Rose-Hulman's Class of 2021 graduates were placed within six months of graduation, with an average starting salary of $73,800 and a high reported offer of $145,000.
The Princeton Review Editor-in-Chief Rob Franek states, "The schools we chose as our Best Value Colleges for 2022 are a select group: they comprise only about 7% of the nation's four-year undergraduate institutions. We commend their administrators, faculties, staff, and alumni for all they are doing to educate their students and guide them to success in their careers."
Learn more about Rose-Hulman's rankings and national distinction here.