Planetary Protection Engineer Featured in MLK Jr. Day Program
Wednesday, January 19, 2022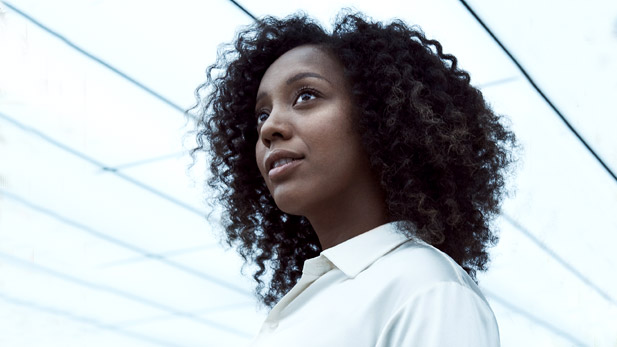 Moogega "Moo" Cooper, PhD shared her inspirational journey from physics student to mechanical engineer to becoming a real life "Guardian of the Galaxy" as a NASA planetary protection lead engineer January 17, as Rose-Hulman students, faculty and staff celebrated Martin Luther King Jr. Day.
"Dr. Cooper's remarkable life story showcases that people's aspirations can be limitless," said Nick Davis, director of Rose-Hulman's Center for Diversity and Inclusion, which held the event as part of its Speaker Series. "She's a great role model for our students, especially women in science and technology, because she can readily identify with them and their career ambitions. She has achieved her dreams, and they can too."
Cooper shared stories about her work with NASA's Jet Propulsion Laboratory, which is considered integral in the Perseverance rover's ongoing mission to discern whether Mars could be habitable for humans. She also is responsible for keeping the red planet safe from any of the Earth's contaminants. 
After graduating from high school at 16, Cooper studied physics as an undergraduate, received a master's degree and went on to earn a doctorate in mechanical engineering at 24 years old with a dissertation on spacecraft materials.
Cooper enjoys talking about her work to kids from underrepresented communities, and has appeared on the "Because Space" and "Bill Nye Saves the World" television shows. She likes to introduce people to the wonders of science, technology, engineering, the arts, and mathematics (STEAM) world, and empowering organizations and others achieve their dreams and overcome obstacles that she articulately conveyed through her life story. 
Cooper is a recipient of several awards, including the NASA Early Career Public Achievement Medal, the Charles Elachi Award for Exceptional Early Career Achievement and JPL Voyager Awards for Technical Leadership.