Rose-Hulman's Day of Giving Sets New Records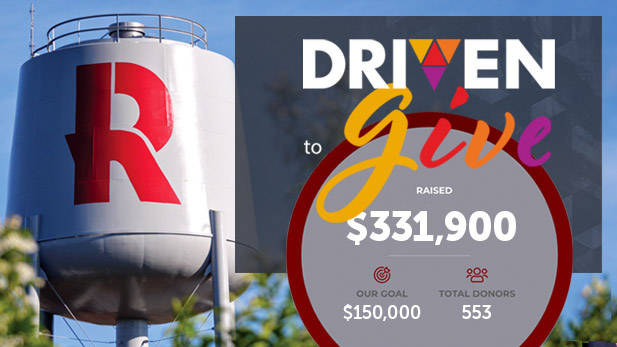 Supporters of Rose-Hulman Institute of Technology contributed $331,900 in a single day to further strengthen the top-ranked science, engineering, and mathematics undergraduate college.
In just 24 hours, 533 individual alumni, faculty, staff, and friends of Rose-Hulman contributed to help meet the institute's greatest needs, including student scholarships.
Several generous individuals provided matching gifts to further incentivize giving during the April 9 event. Matching gift challenges were contributed by President Robert A. Coons, Trustee Tonya Combs, athletic coaches and the Rose-Hulman Varsity R Club, alumnus Brad Bechtel, alumnus Bob Schacht and his wife, Yvonne, alumnus Roger LaCosse and his wife Linda, alumnus and honorary degree recipient Dennis Paustenbach, alumnus Steve Jugle and alumna Emily Asman Jugle, and an anonymous donor.
Contributions during the 2021 Day of Giving topped
last year's fundraising total
of approximately $320,000, setting a new record for the annual event. The number of individual donors also surpassed the previous year's total of 450 participants.
The Day of Giving is part of Rose-Hulman's annual
Attitude of Gratitude Week
, a celebration of the many people whose generosity assists in making the institute one of the nation's top-ranked undergraduate STEM colleges.