Requirements for Bachelor of Science in Chemical Engineering
A chemical engineering degree will prepare you for a career working with the chemical processes in a variety of industries.
142

Required Credits

52

Elective Credits
Because of its breadth of technical and scientific foundation, a chemical engineering degree will prepare your for a variety of fields. You can also choose areas of concentration to enhance your knowledge. Non-chemical engineering majors may also supplement their degree with a minor in this chemical engineering.
Chemical Engineering
A chemical engineering major will give you a foundation for a career in the chemical process industries. We stress fundamental principles to prepare you for either graduate study or a career in industry.
Master's Programs
We offer both a thesis-based master of science in chemical engineering (MSChE) and a course-based master of chemical engineering (MChE).
Minor for Non-ChE Majors
Our area minor in chemical engineering is designed to introduce principles of chemical engineering to students majoring in other disciplines.
At Rose-Hulman,you'll have the opportunity to put your knowledge to the test in our Unit Operations Laboratory and High Bay Lab, where you'll work closely with faculty mentors.
High Bay Lab
Our High Bay Lab houses 20 unit operation projects where you'll learn about chemical engineering processes.
Unit Operations Lab
More than 20 different experimental modules are available for unit operations lab projects here, including distillation, gas absorption, liquid extraction, drying, filtration, microfiltration, and membrane separations.
A degree in chemical engineering will open the door to a variety of career paths in industries ranging from biochemical, biomedical, chemical, environmental, food, materials, paper and pulp, petroleum, pharmaceutical, polymers and semiconductors.
Metallurgists work in a variety of industries to develop metals and metal alloys that meet the specifications required for a particular application. They may find themselves developing aerospace materials or analyzing structural components of building materials. 
Plastics Process Engineer
Plastics process engineers oversee the design, development, and manufacture of plastic products. They work in a wide range of industries, making products from automotive parts to biomedical devices.
A pharmaceutical engineer works on the development and manufacturing of products, processes, and components in the pharmaceuticals industry. They may often find themselves working in interdisciplinary teams, so strong communications skills are important.
Dr. Adam Nolte
Since joining Rose-Hulman in 2009, Dr. Adam Nolte has been a proponent of interdisciplinary collaboration. As head of Chemical Engineering, he brings a combination of industrial, academic, and government laboratory experience to bear on his teaching and research in order to provide opportunities for students to learn and grow professionally.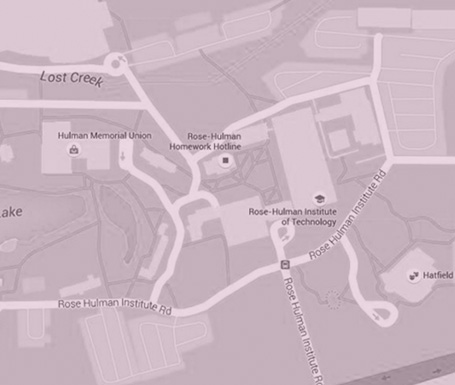 Contact Us
Department of Chemical Engineering
Olin Hall
O207G
5500 Wabash Avenue
Terre Haute, IN 47803