What do you like most about your job?
I love working with students to help them engage with the world and to broaden their perspective, but also to help them achieve their academic goals. At the same time, I also love engaging with the faculty to develop opportunities for international engagement for students and themselves. The faculty commitment to student success and to ensuring that students are able to have international experiences is energizing.
What is your favorite Rose memory so far?
I have so many wonderful memories, many of which revolve around student engagement. One that always makes me smile is thinking back on a heartwarming moment when a large group of American students was up at 5 am to say goodbye to our visiting Japanese students at the end of one of our annual University of Aizu Gateway programs. I thanked them to which they responded, "Oh, we just didn't go to bed." Just as heartwarming was a midnight arrival of the same program a couple of years later. The group of RHIT students waiting to welcome our Japanese visitors outnumbered the visiting students.
What are you most proud of from your time at Rose so far?
I'm proud of the work that we have done to increase the visibility of the Center for Global Engagement and the cross-collaboration with faculty and departments that has taken place. International Education is about creating connections and building relationships. Often, the connections don't even involve me other than putting two individuals together to explore how to create something.
What do you enjoy most about working with international students?
I first started working with international students in the late '80s. I've worked with students from around the globe and from a myriad of backgrounds. It takes a lot of courage and motivation to travel to another country to study, often not returning home for years. The students' experiences and stories are important and interesting. I always learn about the world, my culture, and myself. Honestly, my two favorite days of the year are new international student arrival and graduation.

What do you enjoy most about working with study abroad students?
It is so fun when students return from their studies and travels and come in to tell me about what they did and learned. Study abroad can truly be transformational and it is rewarding to see the impact that it can have. I try to avoid the dreaded, "So, how was it?" question. The answer is always too complex to summarize quickly.
How do you like to spend your free time?
I love to travel, which I do for my job as well as for fun. So far, I've been to 49 countries. When I do travel internationally, I try to make good use of every moment and especially love early morning and evening walks. You can see and experience so many things as the world awakens. In Vietnam, for example, my early morning walks have resulted in a vigorous game of badminton with locals--nets are stretched across the sidewalks early in the day--and I was horrible, and ballroom dancing in a park.

A couple of years ago, I set a goal of visiting at least one museum a week. I visited 67 museums that year and didn't miss a week.

Ella Ingram supports faculty development as associate dean for professional development and director of the institute's
Center for the Practice and Scholarship of Education
. As a
biology
professor, she has advised award-winning student project teams and collaborated with undergraduate researchers.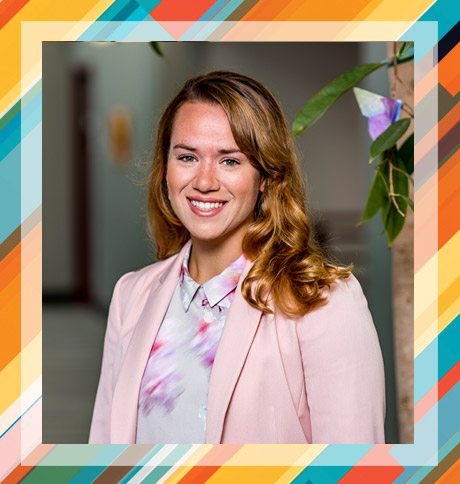 Rebecca Bercich is an assistant professor of mechanical engineering whose areas of expertise and research are in assistive medical devices, mechatronic systems, and plastic recycling technology for closed-loop economies. Bercich has earned teaching awards throughout her graduate studies and served as a guest speaker at Women in Engineering programs that encouraged high school students to explore STEM careers.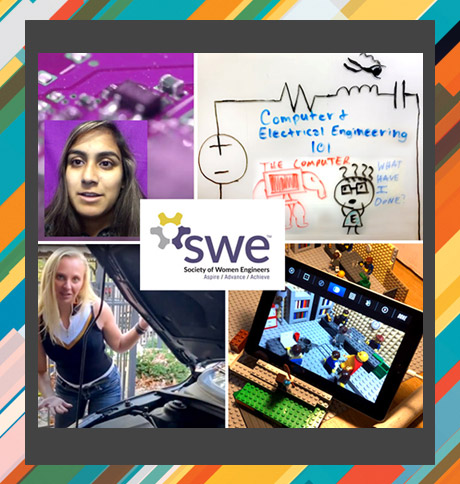 The pandemic hasn't kept Rose-Hulman's Society of Women Engineers student chapter members from reaching out through other creative ways to introduce girls to STEM fields, especially those with academic programs on campus. The students' YouTube video series have been a big hit, maybe even Oscar worthy!