The Future Faces of science, technology, engineering, and math (STEM) are bright, ambitious, and a little nerdy. We're proud of them all, and hope you can imagine yourself as part of our family. 
Barbara
A Resident Assistant who is a biomedical engineering major and loves coconut ice cream.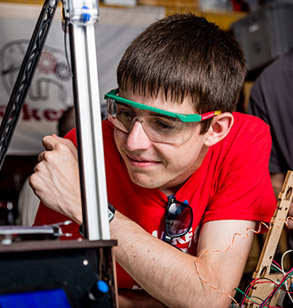 Luke
An electrical engineering major from Plainfield, IN, who likes to build stuff.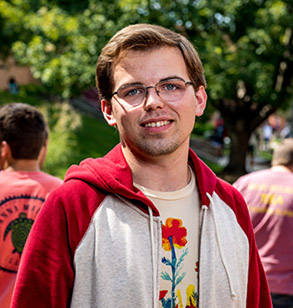 Jake
A biomathematics major who once wrote a rap track about Guy Fieri.
And if you wonder what comes after Commencement Day, say hello to some of our Alumni Faces of STEM. With the knowledge, problem-solving skills, and dedication to excellence they honed at Rose-Hulman, they are leading rewarding and successful lives while making the world a better place, one innovation at a time.
Tracey
Mechanical Engineering alumna at Rolls-Royce.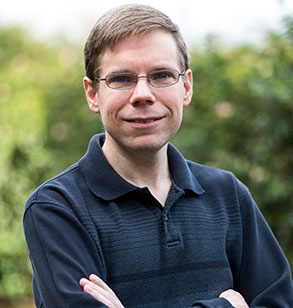 Mike
Computer Science alumnus with an appreciation for Star Trek.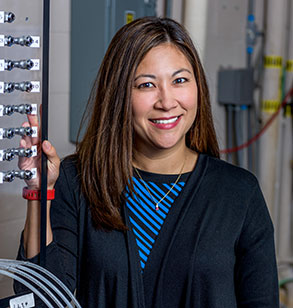 Kim
Chemical Engineering alumna who is bringing her love of engineering to the classroom.