Rose-Hulman's Default Rate Lowest Among Indiana Colleges
Friday, November 06, 2020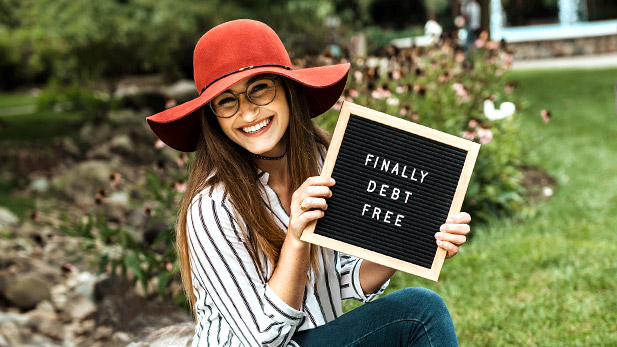 Rose-Hulman alumni have the lowest federal student loan default rate among Indiana four-year public and private colleges, and among the best in the nation, with a 0.2% default rate compared to a state default rate average of 9.5% for the Class of 2017.
LendEDU compiled U.S. Department of Education
student loan default rate information
from nearly 4,500 U.S. colleges and universities.
Historically, the average default rate at Rose-Hulman has been less than 1% since 2013, with the institute also achieving a 0.2% default rate for the Class of 2014.
Madison Murphy is a 2017 Rose-Hulman biomedical engineering alumna who paid off her loan debt through financial planning and personal commitment. She is a clinical research specialist with Zimmer Biomet in Warsaw, Indiana. The Alumni Relations department's annual Countdown to Commencement workshop series provides graduating seniors like Murphy with financial advisers and alumni providing information about the importance of managing debt associated with college loans and purchasing homes, cars, and other personal expenses.
"My life is forever changed. My marriage will be forever changed. My family tree will be forever changed," Murphy shared in announcing her student loan repayment.
Rose-Hulman has an average job placement rate of 98% within six months when accounting for all graduates for each class, according to the institute's Office of Career Services. Its graduates receiving federal loans had the top average starting salary among Indiana colleges at between $64,000-$108,000, depending upon STEM degree, with 80% of students graduating within six years of their original enrollment according to The College Scorecard.
The institute ranked No. 28 on
PayScale's 2020-21 College Salary Report
with an early career pay average of $76,600 that improves to $137,700 for alumni having 10 years of experience in their chosen career fields. Rose-Hulman also ranks No. 23 in
PayScale's latest Return On Investment Report
with a 20-year return of $798,000.
A similar
ROI Report in 2019
by the Georgetown University Center on Education and the Workforce, using The College Scorecard statistics, found a 20-year net present value (NPV) of $757,000, which ranks 42nd among 4,500 American colleges and universities; a 30-year NPV of $1.25 million, ranking 32nd; and a 40-year NPV of $1.65 million, ranking 31st nationally.
"We recognize that college is a big investment for students and their families," said Tom Bear, vice president for enrollment management, whose office oversees financial aid services. "Rose-Hulman's return on investment allows our alumni to take the necessary steps, through financial diligence and commitment, to pay off their college loan debt. Then, they continue to reap the benefits of their degrees while contributing to society and their career fields."