Alumnus Bryan Ware Leading Nation's Cybersecurity Strategies
Wednesday, January 15, 2020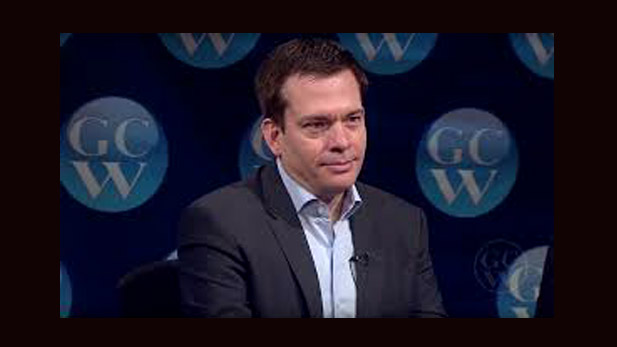 Applied optics alumnus Bryan Ware has stepped into the top cybersecurity role for the Department of Homeland Security's Cybersecurity and Infrastructure Security Agency (CISA) at a time in which the United States faces potential cyber attacks originating from throughout the world.
As the CISA's new assistant director for cybersecurity, Ware is responsible for leading the agency's mission to work with partners and government agencies in providing cyber tools, incident response services and assessment capabilities to protect and strengthen critical infrastructure, like '.gov' networks, that support essential department and agency operations.
Ware is already a familiar face at CISA, having served as assistant secretary for cyber, infrastructure and resilience policy since early in 2019. His nomination for this new role was made by President Donald Trump on Dec. 18 and became official on Jan. 9.
"CISA has a critical mission as our nation's leading cybersecurity agency and I do not take this responsibility lightly. I look forward to continuing to drive the ball down the field," stated Ware in an agency news release.
Ware, a 1992 graduate, started his professional career with leading defense contractors, working on advanced technology programs, including the Star Wars program, early unmanned aerial vehicle payloads and counterterrorism technologies. He has been issued multiple patents in artificial intelligence and mobile technology.
In 1998, Ware founded an artificial intelligence company, which was acquired by Haystax in 2013. He continued to serve in leadership roles with the firm, as chief technology officer and chief executive officer until 2018 when he moved into government work.