Rose-Hulman Ranks High for Return on Investment, Early-Career Salaries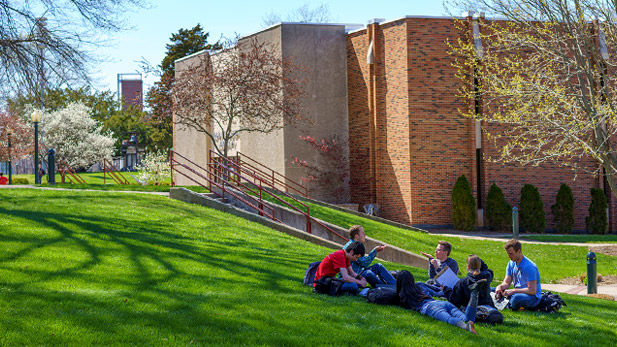 Rose-Hulman ranks among the nation's best colleges and universities for return on investment, with graduates earning high salaries early in their careers, according to two recent national studies.
PayScale, Inc.'s annual College Return on Investment Report ranks Rose-Hulman 28th in a list of Best Value Colleges, when compared to 1,461 institutions. The report evaluates the cost of attending a college against the long-term earning potential of a student upon graduation.
The report's rankings are based on 20-year net return for on-campus costs, factoring costs when compared to the amount of financial aid provided a student. In Rose-Hulman's case that ROI is $751,000. This amount is the highest among Indiana colleges.
PayScale's estimates are based on income and education data from approximately 1.4 million respondents to a salary survey conducted between January 2007 and February 2018.
Meanwhile, a CNBC Make It study
ranked Rose-Hulman 16th nationally
and first among Indiana colleges for having  graduates who have median annual earnings of $79,200 after 10 years from their original enrollment. Data from the
U.S. Department of Education's College Scorecard
was used to examine the early salary earnings of graduates and the average annual cost of their degrees ($36,068) after weighing the contributions of financial aid from the college, along with state and federal government resources.