A physics degree will prepare you for further study at the graduate level, and for design and development work in industrial laboratories.
88

Required Credits

104

Elective Credits
An engineering physics degree will prepare you for a range of opportunities, including positions at leading-edge technology/semiconductor companies or graduate study. Students in our program often secure internships and employment with organizations such as NASA, Argonne National Laboratory, Sandia National Laboratory, and companies active in semiconductors and micro/nanofabrication.
150

Required Credits

44

Elective Credits
Our Optical Engineering program is one of the few undergraduate programs of its kind in the country. This degree will open the door to careers in many industries, including automated inspection, consumer electronics, fiber optic communications, optical instrumentation, laser devices, radar systems, and data storage.
150

Required Credits

44

Elective Credits
Minors & Certificates in Physics & Optical Engineering
Master of Optical Engineering
Our Master of Optical Engineering program includes a combination of coursework and a thesis project. See the course catalog for details.
Careers in Physics & Optical Engineering
A degree in Physics, Engineering Physics, or Optical Engineering will give you the foundation for acareer with companies on the leading edge of technological advances, or to pursue graduate studies.
A laser engineer designs, builds, and tests high-energy manufacturing or research laser equipment. A laser engineer will often collaborate with other technical personnel to assess and meet the needs of their client.
Semiconductor Process Engineer
Semiconductor Process Engineers design, develop and test the chips that go into smartphones, computers, and anything else connected to the internet. A Semi Engineer researches new manufacturing equipment, develops new processes, and acts as a sleuth to make the process run smoother.
Research physicists study physical phenomena, through observation and experiments, and apply physical laws and theories and analysis to solve problems. They work in a variety of industries including medical and defense.
Dr. Galen Duree
Dr. Duree, head of the Department of Physics and Optical Engineering, joined the faculty of Rose-Hulman in 1999. His areas of expertise include photorefractive phenomena, nonlinear optics, laser physics, ultra-short pulse laser phenomena. He authored the book Optics for Dummies an "approachable introduction to optical science, methods, and applications."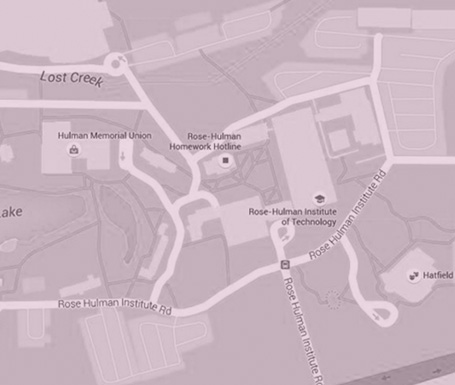 Contact Us
Department of Physics & Optical Engineering
Moench Hall CL106
5500 Wabash Avenue
Terre Haute, IN 47803
812-877-8309
duree@rose-hulman.edu