Play some pool, foosball or giant Connect 4. Grab a hot cup of coffee, study or relax in our newly expanded student union. With plenty of social spaces, a great view of the lake, a living wall, and awesome dining options, it's the place to be, day or night!
Watch this video to learn more about how lead donor Mike Mussallem's vision was brought to life.
Welcome to the Mussallem Union
It's the central hub of campus activity from dining to recreation to career services.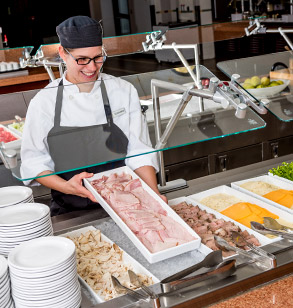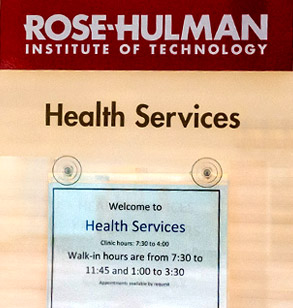 Wellness & Health Services
Being a full-time STEM student is hard enough without feeling sick. You'll have free access to our Wellness and Health Services to keep you at your best!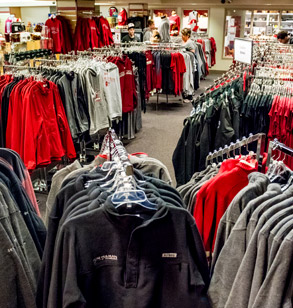 Everything you'll need for your residence hall room plus your branded Rose-Hulman gear is waiting for you.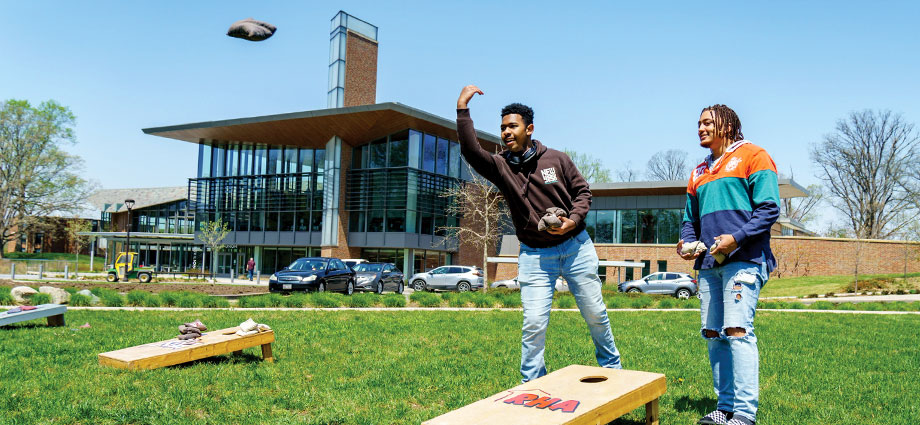 Student Activities--We Run the Fun!
When the homework is done--or you just need a break--we've got plenty of events, clubs and activities to keep you busy! And if you're looking for leadership training or for ways to give back, come see us! 
Other Offices in the Mussallem Union
Career Services: We pride ourselves on the fact that nearly 100 percent of our graduates have found jobs or graduate studies programs just a few months after Commencement. We work hard to make that happen.
Center for Diversity and Inclusion: The Center for Diversity and Inclusion provides programs and services to foster inclusion and diversity on Rose‑Hulman's campus.
Counseling Services: We offer individual or group counseling to ensure you get the most out of your experience at Rose-Hulman.
Student Affairs: We offer personal and academic counseling service, housing and Greek life information, student accessibility services, international student services, and helpful tips for all aspects of student life.