Rose-Hulman Ranked No. 1 Engineering College for 22nd Straight Year
Monday, September 14, 2020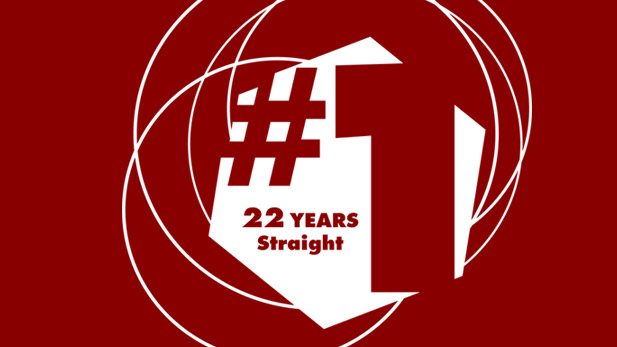 For the 22nd consecutive year, Rose-Hulman Institute of Technology has been ranked by its peers as best among U.S. engineering colleges that are focused on bachelor's- and master's-level education.
The latest No. 1 ranking is featured in
U.S. News & World Report's 2021 Best Colleges Guide
, released September 14. The publication asked U.S. college engineering deans and senior faculty to rate programs at accredited undergraduate engineering programs on a scale of 1 (marginal) to 5 (distinguished). Rose-Hulman tallied a 4.6 score, tops out of 220 colleges nationwide in the category.
Rose-Hulman also once again earned No. 1 rankings in five academic department categories:
chemical engineering
,
civil engineering
,
computer engineering
,
electrical engineering
and
mechanical engineering
. The school's
biomedical engineering
program was ranked No. 2.
Rose-Hulman President Robert A. Coons acknowledges that, combined with
other distinctions by publications and organizations
, the U.S. News ranking reaffirms the institute's standing as one of the nation's premier colleges for science, technology, engineering and mathematics (STEM) education.
"The U.S. News ranking continues to highlight the strong return on investment from a Rose-Hulman education, and further attests our mission of continuous improvement to be the best in STEM education," Coons says. "Our peers continue to recognize the excellence of our faculty, staff and students, the success of our loyal and proud alumni, and quality leadership provided by our Board of Trustees and administration."
Rose-Hulman recently was ranked as a Best Value College and Green College by the Princeton Review, a college with a high return on investment by PayScale, and earned top marks for academic quality, quality of professors and student life by Niche.
Provost and Vice President for Academic Affairs Richard E. Stamper adds that Rose-Hulman works hard to maintain its No. 1 ranking by improving its academic facilities, investing in courses, and encouraging teaching excellence.
"We're dedicated to continuous improvement in all areas of our operations. Thankfully, those efforts, including the reputation of our faculty within their career fields, haven't gone unnoticed by our engineering education peers," says Stamper, a 1985 mechanical engineering alumnus.
In recent years, the college has added the
Branam and Kremer Innovation Centers
to provide students with more opportunities for hands-on learning and working on group projects and competition teams, and added new academic majors in
engineering design
,
data science
and
biomathematics
to the curriculum. In fall 2021, Rose-Hulman will open a new
state-of-the-art academic building
, with design studios, chemistry laboratories, and workspaces for teams and individuals.
"Rose-Hulman is so nuanced and complex in how they're able to support the student body, and the ranking puts a bow on all of that," says Addison White, a junior mechanical engineering major and vice president of the Student Government Association. "It brings people in the door and shows how Rose treats education and student life vastly different from most colleges. It drew me to campus to come experience what that really meant; what being the No. 1 institute in the country feels like."
Rose-Hulman's Early Action deadline to
apply for the 2021-22 school year
is Nov. 1, 2020.