There are no current faculty openings at this time.
Visit our Mathematics Candidate FAQ Page
This page answers a lot of the basic questions you'll have about becoming a member of the mathematics faculty at Rose-Hulman.
Math Candidate Visit Itinerary -- What to Expect
For prospective
mathematics
faculty candidates, we have a specific schedule of events to get to know you, and for you to know us.
David Rader
Dr. Rader joined Rose-Hulman in 1997 and earned the rank of full professor in 2011. He often teaches upper-level courses in probability, statistics, and operations research, and has authored or co-authored several journal articles, conference presentations and the textbook, Deterministic Operations Research: Models and Methods in Linear Optimization (2010). He has also contributed to the success of the Rose-Hulman Undergraduate Mathematics Journal, where he has served as editor and assistant editor.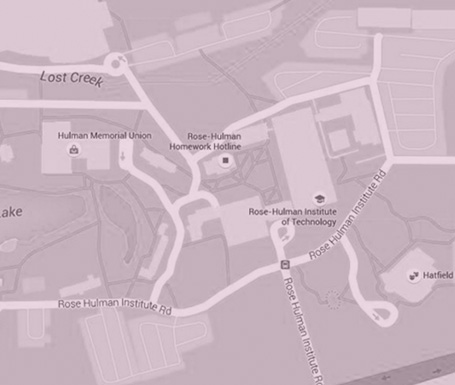 Contact Information
Professor David Rader
Department of Mathematics
Rose-Hulman Institute of Technology
5500 Wabash Ave.
Terre Haute, IN 47803
Email Contact:
rader@rose-hulman.edu