In our labs, you will use the latest technology and equipment to practice real-world applications of the principles you learn in class.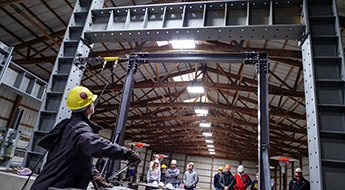 Modular Learning Lab
The department's modular learning lab is used to demonstrate near full-scale behavior of structures and foundations.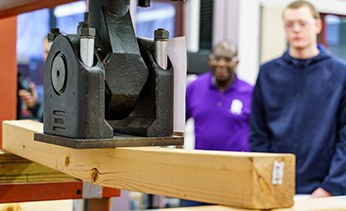 Structures Lab
In our Structures Lab, students get hands-on experience making and breaking structural materials and members.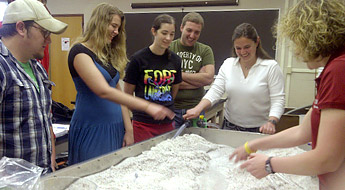 Stream Table
Our stream table makes it possible to test theories that apply to situations of flooding and see instant, real-action results.
Ecological Systems Laboratory
The Ecological Systems Laboratory is a collaborative project between the civil & environmental engineering, biology, and chemistry departments that conducts education, research and outreach activities related to sustainable water quality. As part of this lab, students are able to strengthen their research skills by studying the water quality of the JI Case Wetland on the northern edge of campus.
Top Careers in Civil & Environmental Engineering
Nearly 100 percent of Rose-Hulman's civil engineering graduates have job offers at the time of graduation. This high placement rate is due to our commitment to providing high quality education, and the track record for success our alumni are known for.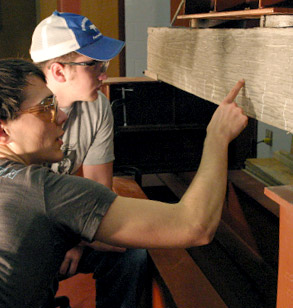 Structural engineers are heavily involved in designing structures, such as buildings, bridges and tunnels. Frequently, structural engineers work as consultants to architects or contractors.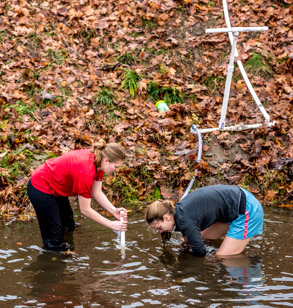 Environmental and Water Resource Engineer
Engineers working in this specialty manage natural resources and determine how they should be handled including waste disposal, pollution and flood control.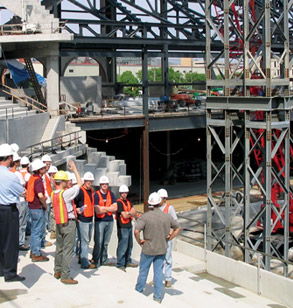 Construction engineers are desirable for their engineering and leadership expertise that are critical to help ensure building projects are completed on time and under budget.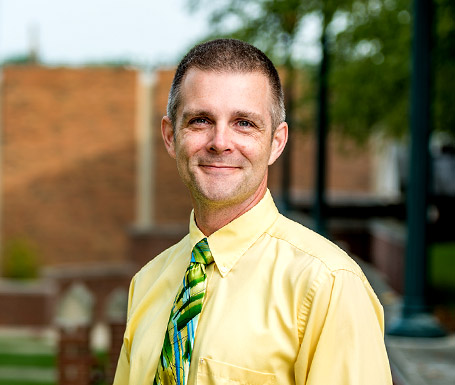 Jim Hanson
Dr. Jim Hanson is the department head of Civil and Environmental Engineering, where he has taught since 2002. His specialty is structural engineering with a research emphasis in how to accelerate student development from novice to experienced engineer.  He is author of the textbook Structural Analysis: Skills for Practice. Dr. Hanson is also a former U.S. Army Engineer officer who designed and built pipelines, organized operations for combat engineering units, and conducted the repair and rehabilitation of small structures.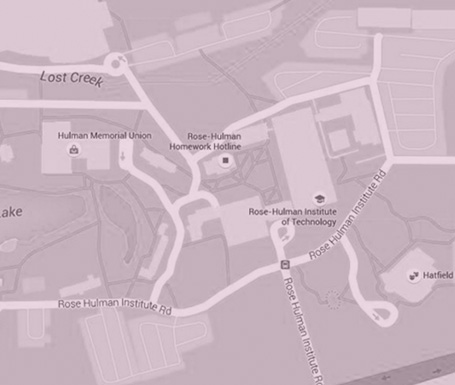 Contact Us
Department of Civil & Environmental Engineering
Olin Hall 225
5500 Wabash Avenue
Terre Haute, IN 47803
812-877-8817
Tanner2@rose-hulman.edu