Graduates of Rose-Hulman are recognized in industry for their superior technical skills, a result of the Rose-Hulman education. Based on their problem-solving abilities, many of our graduates advance quickly, often assuming leadership roles in their organizations. The purpose of the Rose-Hulman Leadership Education and Development program is to provide students with educational opportunities for leadership that match their opportunities for developing technical skills.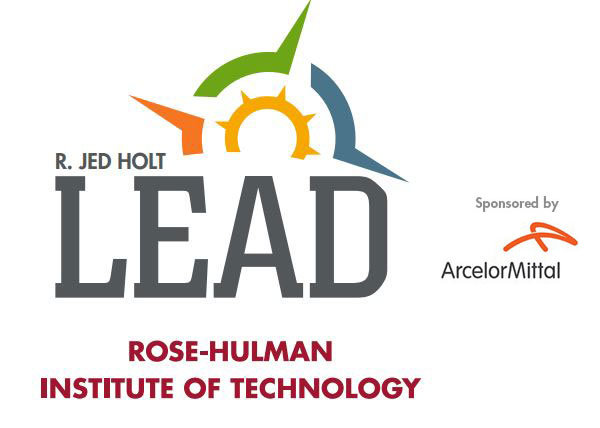 The need for technical leaders is documented in many publications, including the National Academy of Engineering's The Engineer of 2020. The NAE points out the need for leadership training for engineers in order to bridge public policy and technology and to encourage engineers to take on roles that they have traditionally been reluctant to take. The technical challenges of the future will require the cooperation of diverse groups with different backgrounds. As a result of participating in the Rose-Hulman Leadership Education and Development program, our graduates will possess the leadership skills necessary to address these challenges in our global community.
Mission: Leadership Education and Development (LEAD) encourages Rose-Hulman students to engage in leadership development, education, and training. LEAD seeks to empower students to become leaders during their time on campus and in their professional and personal lives by providing opportunities in skill development, co-curricular learning, self-reflection, and intentional engagement.
The components of the LEAD program:
Leadership Academy
Leadership Workshop Series
Crisis Simulation
LEAD Book Club
Lunch & LEAD Series