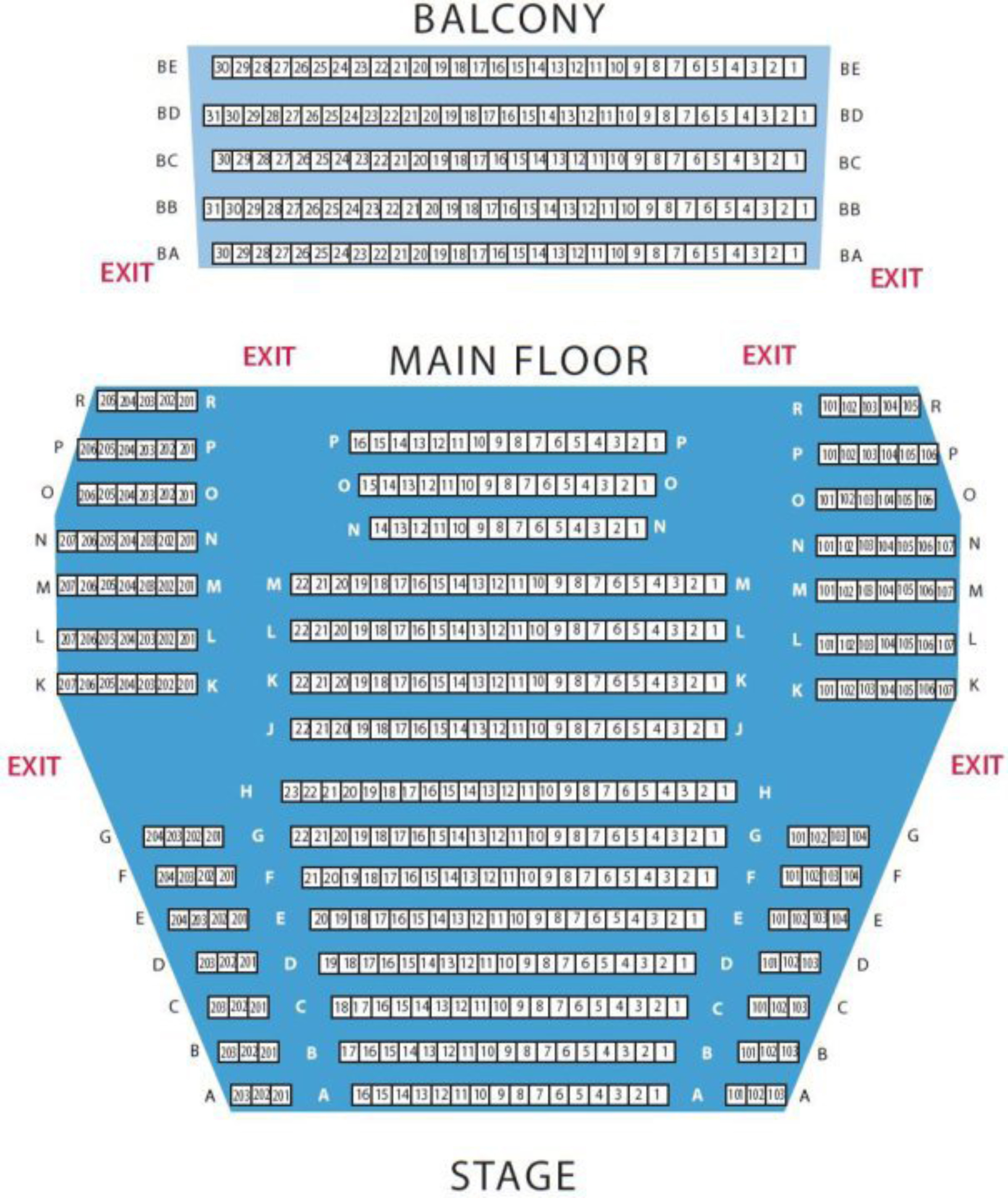 Opened in 2002, Hatfield Hall houses a 602-seat theater, an alumni center and offices for development, external affairs and alumni affairs.
The state-of-the-art theater replaced the Moench Hall auditorium, which had been used as a performing arts venue for 76 years. The building also includes rehearsal and practice rooms for student groups, storage for music and theatrical equipment, and a shop area for set construction.
Unique characteristics of the building include:
Rose-Hulman's school seal is carved into the Alumni Center's limestone fireplace
The office wing and theater are actually separate buildings for sound control purposes
Paved with Minnesota granite, the lobby floor has embedded heating coils for winter heating
The rotunda housing the Alumni Center is made from Indiana limestone
African Cherry wood from a single tree was used to panel the first floor and balcony
Hatfield Hall's Renaissance R-380 organ was donated by the late Alfred R. Schmidt, emeritus professor of mathematics, for whom the Al Schmidt Concert at White Chapel was named.
Hatfield Hall was funded by a $14 million gift from 1984 alumnus Mike Hatfield and his wife, Deborah, and is named in honor of his parents, Larry and Pat. A large portrait of Larry and Pat hangs near the Alumni Center.
Mike Hatfield is an electrical engineering and mathematical economics alumnus. He is the president and CEO of Cyan, Inc.