Charlie Ricker Promoted to Director of Alumni Relations
Wednesday, August 31, 2022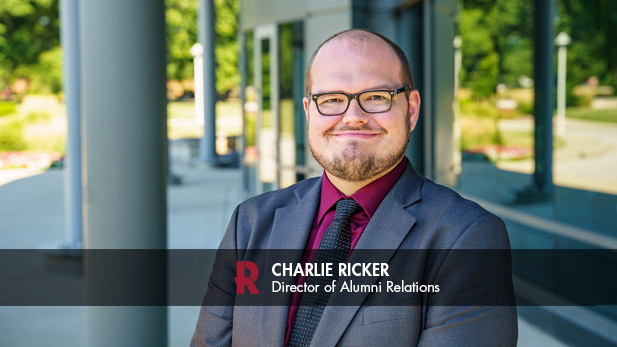 The Office of Institutional Advancement has announced Charlie Ricker's promotion to Director of Alumni Relations. He most recently has served in the position in an interim role and has helped alumni, families and friends within the Office of Alumni Relations since 2018.
As Director of Alumni Relations, Ricker is managing an office that serves, engages, educates, and provides support to the Institute's more than 18,000 living alumni throughout the world.
In his past roles within Institutional Advancement, Ricker has helped organize Homecoming, Alumni Association events and other special events. He also has been actively involved in campus life and was among several Institute employees receiving the Hero Rose Award for assisting the campus with the numerous ramifications of the COVID-19 pandemic during the 2020-21 school year.
Ricker previously worked in career services roles at Ball State University, Florida State University, and Indiana State University. At ISU, he earned a bachelor's degree in legal studies and a master's degree in student affairs and higher education. Ricker is now enrolled in Saint Mary-of-the-Woods College's doctoral program in global leadership.