Alumnus Fred Cartwright Comes Home to Strengthen State's Tech Sector
Thursday, January 06, 2022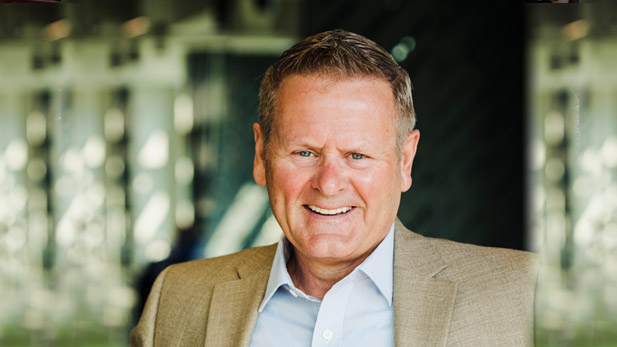 As the president and chief executive officer of Conexus Indiana, 1980 mechanical engineering alumnus Fred Cartwright hasn't had to go very far to discover the dramatic shift in Indiana's tech sector in recent years.
He just needed to step outside his new offices in Indianapolis' 16 Tech Innovation District, a growing network of network spaces, programs and talent leveraged within proximity of top academic, corporate and heath care institutions to foster a cross-industry convergence and collaboration that make world-changing innovation possible.
"There's a sense of excitement and an infectious amount of energy that I'm immersed with every day. It's exciting to see what's happening in Indiana right now," says Cartwright.
Conexus Indiana is a statewide organization dedicated to strengthening Indiana's advanced manufacturing and logistics industries. A quarter of the state's economic output is based in manufacturing – 80% of recreational vehicles and 1.3 million cars and trucks are manufactured in Indiana annually – and nearly 600,000 Hoosiers work in this industry. 
Also, Cartwright points out that technology advancements – from automation to artificial intelligence and the Internet of Things – continue to usher in a new Industrial Revolution, and the skills now required for advanced manufacturing careers are becoming increasingly sophisticated.
With electrical engineering alumnus Mitch Landess and others, Conexus Indiana has launched Make IN Move, a statewide awareness program that educates young adults – Generation Z – about the benefits of pursuing a career in advanced manufacturing and logistics. Landess also is leading efforts to transform manufacturing, via state-sponsored Manufacturing Readiness Grants, by bringing industry 4.0 technology to the forefront of small to mid-size companies. 
"Throughout my career, innovation has always found me," says Cartwright about his new career challenge. "I've always had the opportunity to be on the leading edge of something."
The former executive with Allison Transmission, General Motors and Clemson University's International Center for Automotive Research has had manufacturing innovation leadership positions, with an emphasis on automotive technology commercialization, business development, public/private partnerships and leading-edge research park development. Cartwright, a Terre Haute native, came to Conexus after being president of Columbus, Indiana-based Pruv Mobility Ecosystem, a startup company focused on creating connected and autonomous technology testing facilities.
Conexus Indiana board chair Denny Oklak states Cartwright is the right person at the right time to lead the organization. He says, "Indiana's advanced manufacturing and logistics industries are undergoing dramatic transformations as new technologies increase competitiveness, productivity and profitability. We are thrilled to welcome Fred to Conexus Indiana to help guide our industry, talent and public-sector initiatives during one of the most significant times in history as technologies redefine how we make and move products."