WHAT'S YOUR IDEAL WEEKEND?
Working on components for the Rose GPE formula race car at the Branam Innovation Center. I'm currently wrapping up my drivetrain and actuation designs, and am moving into the design and prototyping phase. It's agreat way to hang out with my friends, learn, and build really cool stuff!
WHAT'S THE BEST KEPT SECRET ON CAMPUS?
Extracurricular technical activities make academic life easier. When you can make connections between 
what's being taught in class and things you've worked on, everything makes 10 times more sense. Academics 
don't come before extracurricular activities, they go hand-in-hand.
"Rose-Hulman is where theory meets practice. After doing FIRST Robotics for four years, I knew classroom education isn't enough. Solidifying learning happens outside the classroom, and Rose-Hulman understands this. Having peers who already understand and respect the importance of engineering makes the environment that much better."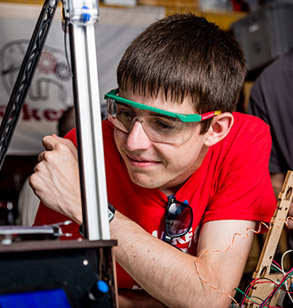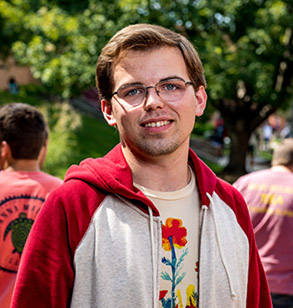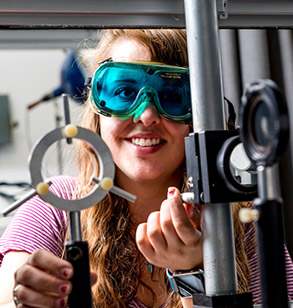 An optical engineering major who dreams of working for NASA or Disney Imagineering.