Rose-Hulman on Forbes' List of America's Best Small Employers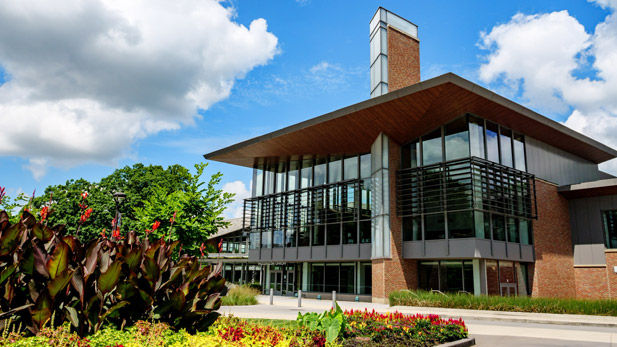 Rose-Hulman has been cited in Forbes' inaugural list of America's Best Small Employers for providing comprehensive benefits, professional development and engagement programs, and a diverse workplace. The list was compiled to help potential job seekers assess the landscape of small employers across the country.
Rose-Hulman was listed 67th among 300 companies nationally across 11 industry categories that have between 200 and 1,000 employees. The college, which has been ranked No. 1 in undergraduate engineering for 24 straight years, was one of five Indiana companies on the list. 
Forbes partnered with the market research firm Statista to compile the list that considered thousands of entities from throughout the country. A wide range of assessment tools were considered, including extensive anonymous employee surveys. Tracking job-related websites gauged employer reputation, engagement, retention, and benefits. Meanwhile, social listening analysis provided employee feedback through news websites and blogs as well as social media platforms.
"Our faculty and staff help create a special, caring campus community that we all cherish, so it's very rewarding to see Rose-Hulman recognized as one of the nation's outstanding small employers," said Rose-Hulman President Robert A. Coons. "We have not been immune to the challenges small employers have faced in recent years. Our faculty and staff have worked together to ensure our students continue to receive the personal attention that has been the hallmark of a Rose-Hulman education. At the same time, we have been increasingly sensitive to the continuing needs of our hardworking employees and their families. It's an important relationship that we appreciate as we look forward to celebrating our 150th anniversary in 2024." 
Rose-Hulman faculty and staff have contributed to Rose-Hulman's stature among the nation's leading colleges for undergraduate science, engineering and mathematics, along with providing a best value and strong return on investment. The Princeton Review cited the college in 2022 for student support, counseling and career services (No. 3 nationally) and being a Best Run College (No. 6). Rose-Hulman also was highlighted for providing the best science lab facilities (No. 1) and residence life services (No. 5). 
Learn more about employee opportunities at Rose-Hulman at www.rose-hulman.edu/hr.