Velocity Irish Dance Comes to Hatfield Hall Theater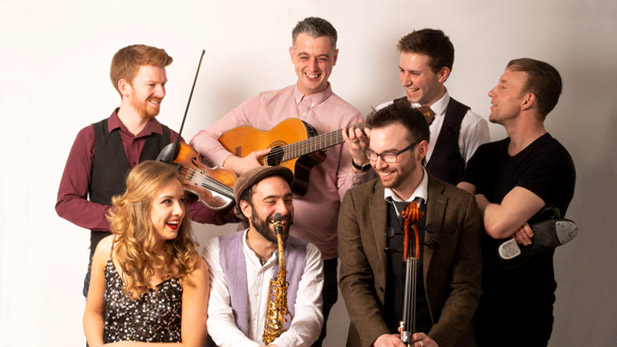 Velocity Irish Dance, the next generation in Irish tap, is coming to Rose-Hulman's Hatfield Hall Theater on Saturday, March 19, at 7:30 p.m. A multimedia show for all ages, Velocity Irish Dance breaks away from old Irish dance traditions for an evening of expressive, fast-paced and edgy performances.
Velocity Irish Dance features James Devine, the Guinness World Record holder for The Fastest Feet in the World, and David Geaney, five-time world champion Irish dancer. Together, they are joined by a group of musicians and an old school scratch DJ to create an evening that showcases the history of Irish dance, but with modern twists. The show promises a high-energy celebration of the past, present and future of Irish dance.
In addition to the performance, Velocity Irish Dance will host a free masterclass for Terre Haute dance students to learn the technique and history of Irish tap from the leading professionals in the industry. Any student from a Wabash Valley dance studio can attend the class, which will take place before the main performance on March 19. The masterclass is free thanks to a grant from Arts Illiana.
Tickets for Velocity Irish Dance are $35 for adults, $30 for faculty/staff and $10 for those under 18 years old. Tickets can be purchased at hatfieldhall.com, by calling 812-877-8544, or visiting the Hatfield Hall ticket desk Tuesday through Friday from 9 a.m. to 2 p.m. If still available, tickets also could be purchased at the ticket desk beginning one hour before the show.