The Choir of Man Brings Singing, Dancing and Stomping to Hatfield Hall Theater
Monday, February 21, 2022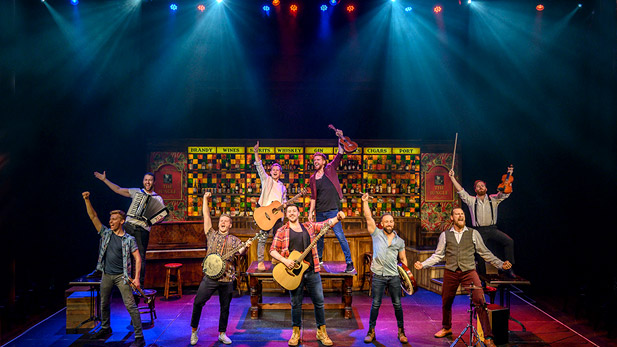 The Choir of Man is the runaway hit of the international music and theater scene that features an entertaining hour of pop, classic rock, folk, Broadway, and pub tunes. Known across the globe as "the ultimate-feel good show," The Choir of Man takes place at Rose-Hulman's Hatfield Hall Theater on Friday, March 11, at 7:30 p.m. The show is part of the college's Performing Arts Series.
The Choir of Man is a show for all ages. It combines high energy dance, live music and foot stomping choreography with a cast of nine handsome men who also happen to be world class tap dancers, poets and instrumentalists, and singers. All this takes place in the gathering place that's been missed so much over the last year: the local pub. With a real working bar on stage, come ready to drink in the action. 
Tickets for The Choir of Man show are $42 for adults, $37 for faculty/staff, and $20 for those under 18 years old. Tickets can be purchased at hatfieldhall.com, by calling 812-877-8544, or visiting the Hatfield Hall ticket desk Tuesday through Friday from 9 a.m. to 2 p.m. If still available, tickets also could be purchased at the ticket desk beginning one hour before the show. Hatfield Hall health and safety policies currently require people to wear masks while inside the venue.