Rose Drama Club Presents Incendiary as Its Winter Play
Tuesday, February 08, 2022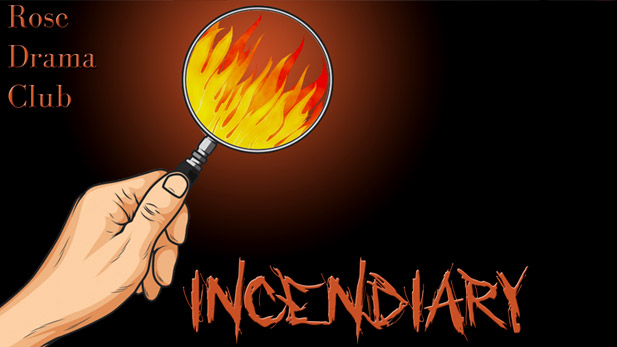 The Rose Drama Club is proud to present their winter play, Incendiary, at Rose-Hulman's Hatfield Hall Theater this Friday and Saturday, February 11 and 12, at 7:30 p.m. The show includes an encore performance Sunday, February 13, at 1:30 p.m. 
In the play, the character Elise is a pyromaniac fire chief who falls in love with Jake, the detective investigating her fires. Carrie, Elise's therapist, is trying to get her to stop lighting fires, and Carrie's husband, Gary, is leading the life of a somewhat ineffective corporate spy. 
Tickets for Incendiary are $15 for adults, and $10 for those under 18, as well as for Rose-Hulman faculty and staff. Rose-Hulman students can get a free ticket by presenting their student ID at the Hatfield Hall ticket desk.
Tickets can be purchased at hatfieldhall.com, by calling 812-877-8544, or visiting the Hatfield Hall ticket desk Tuesday through Friday from 9 a.m. to 2 p.m. Available tickets can be purchased at the ticket desk beginning one hour before the show. Hatfield Hall health and safety policies currently require people to wear masks while inside the venue.