Alumnus/Trustee Umpleby Assisting Economic Revival Industry Panel
Wednesday, April 22, 2020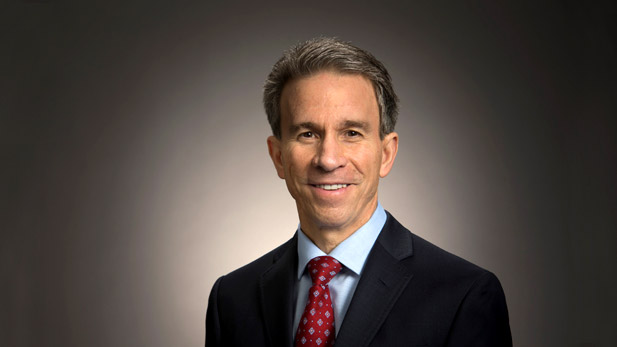 Caterpillar Inc. Chairman and Chief Executive Officer James Umpleby, a mechanical engineering alumnus and Board of Trustees member, is among American manufacturing executives and leaders that are helping the White House chart national economic recovery efforts in the aftermath of the coronavirus pandemic.
The health and wealth of America is the primary goal of the Great American Economic Revival Industry Groups
,
according to a White House Press Release
, which feature a bipartisan group of industry leaders. Joining Umpleby on the panel include Elon Musk of Tesla, General Motors Company's Mary Barra, Bill Ford of Ford Motor Company, General Electric's Larry Culp, Tom Linebarger of Cummins, Dow Inc.'s James Fitterling, and John May of Deere & Company.
Umpleby has served as Caterpillar's leader since January of 2017 and has served in many capacities within the company since his graduation from Rose-Hulman in 1980. He is currently overseeing the execution of Caterpillar's strategy for profitable growth, built upon the principles of operational excellence, expanded offerings, and quality services.
With 2019 revenues of nearly $54 billion, Caterpillar is the world's leading manufacturer of construction and mining equipment, diesel and natural gas engines, industrial gas turbines, and diesel-electric locomotives. The company has 102,000 employees in nearly 60 countries.
Umpleby has completed an executive leadership program at the International Institute for Management Development in Lausanne, Switzerland. He serves on the board of the Chevron Corporation, the U.S.-India Strategic Partnership Forum, the U.S.-China Business Council, and the Peterson Institute for International Economics. He also is a member of Business Roundtable, the Business Council, and the National Petroleum Council.