Penske Racing Keeps Winning Edge with Cindric
Wednesday, January 22, 2020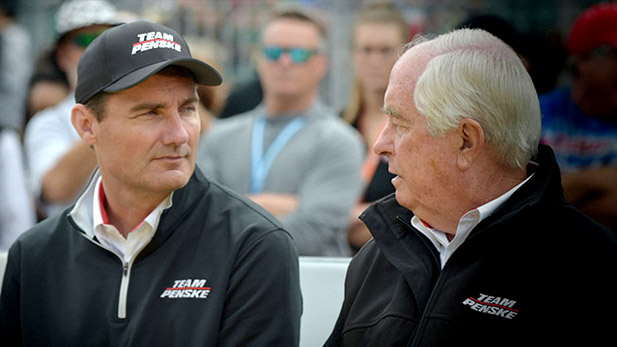 With alumnus Tim Cindric leading the way as president, Team Penske had a record-setting 2019 racing season, earning three series championships and capturing single-season achievements for most victories (40), including the Indianapolis 500, and pole positions (43).
And, expectations are again high across the team as the green flag prepares to ready to drop on another highly competitive racing season.
Cindric, a 1990 mechanical engineering graduate, joined the Penske organization in 1999 and, as president, has overall management responsibility for Team Penske's racing operation. This includes teams competing in the NASCAR, NASCAR Xfinity, IndyCar, SportsCar Championship and Supercars Championship series.
Under his leadership, Team Penske has earned more than 300 victories and 19 championships. That includes eight Indianapolis 500 wins, two Daytona 500 victories and an overall win at the prestigious 12 Hours of Sebring race.
On race day in the IndyCar Series, Cindric serves as race strategist for the Team Penske racer driven by Josef Newgarden, the reigning 2019 series champion.
Team Penske has a strong stable of winning drivers: Joey Logano and Brad Keselowski in NASCAR; Will Power, Simon Pagenaud and Newgarden in IndyCar; Austin Cindric (Tim's son) in the NASCAR Xfinity; and Juan Pablo Montoya and Helio Castroneves in SportsCar/Supercars.
In addition to his Team Penske responsibilities, Tim Cindric oversees Penske Technology Group, Penske Restoration, the Penske Heritage Center and the Penske Racing Museum.