2020 Vision Tour Focusing on Alumni, Prospective Students
Friday, February 21, 2020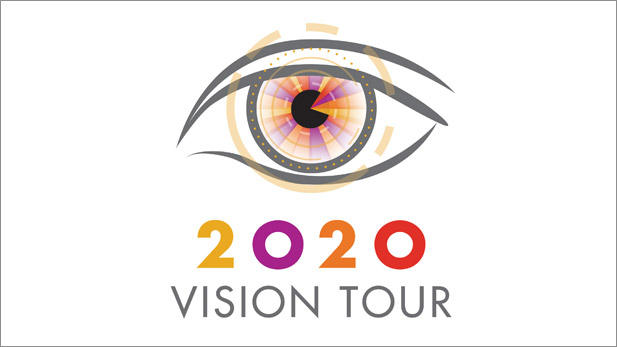 Institute leaders are sharing Rose-Hulman's mission and vision in major cities around the country as they connect with alumni, friends and prospective students as part of the 2020 Vision Tour.
With a first stop on Feb. 4 in Sarasota, Florida, the tour targets cities with a strong alumni presence and outstanding student recruitment potential. Other locations on the schedule include Cincinnati, Ohio, Phoenix, Arizona and Dallas, Texas. In all, more than two dozen events are planned from coast to coast this year.
"Our goal is to connect with the wider Rose-Hulman family, employers, corporate partners and prospective students all around the country," says President Rob Coons, who will be the featured speaker at many of the stops. "The 2020 Vision Tour is a great way for us to stay in touch with alumni and friends and make new connections along the way."
In addition to Coons, the tour will include representatives of several campus departments, including Alumni Relations, Institutional Advancement, Enrollment Management, Career Services and Employer Relations, and Academic Affairs.
"Because of the strong STEM education we offer, our alumni are living all around the U.S.," Coons adds. "We want to share progress taking place back on campus, provide an update about the opportunities and challenges we are facing, and also bring our $250 million Mission Driven campaign to a successful conclusion."
The institute launched Mission Driven in October of 2018 as a way to support scholarships, new facilities, faculty development and secure Rose-Hulman's place as a leader in STEM education far into the future. For more information visit rosedriven.com.