Champions of Magic coming to Hatfield Hall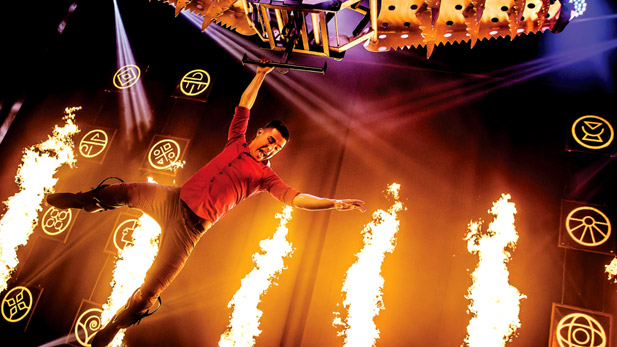 Britain's best magicians are bringing their mind-blowing brand of hocus-pocus to Rose-Hulman's Hatfield Hall Thursday, October 17 at 7:30 p.m.
Champions of Magic includes five magicians who have dazzled audiences around the world with up-close magic, mega-illusions, stunning mind reading, and dramatic escapes.
"A lot of people have seen magic on television or up close at a restaurant, but it's really much better to see a show on a stage like this," says Alex McAleer, the show's master mind reader.
Champions of Magic also includes a lot of comedy, leaving audience members laughing as well as amazed at what they've seen, McAleer says.
Large TV screens bring the up-close magic into full view for everyone at the show. And audience participation means anyone can become part of the entertainment.
Champions of Magic have performed sold-out shows around the world, including a run in London's West End. Broadway World called the troupe "five of the world's finest magicians" and NBC described them as "the most incredible show." The group's YouTube videos have more than 30 million views.
Appropriate for all ages, Champions of Magic is sure to be a show you won't want to miss.
Tickets are $42 for adults and $37 for those under 18 and Rose-Hulman faculty and staff. VIP tickets are $92 and include premium seating, a T-shirt, poster, and lanyard allowing front-of-the-line access to post-show meet and greet with the cast.
Get your tickets online at www.hatfieldhall.com, by calling 812-877-8544. The ticket desk in Hatfield Hall is open Monday through Friday from 9 a.m. to 2 p.m. and also one hour before the show if seats remain available.
Show Information
Champions of Magic
Thursday, October 17, 2019 at 7:30 p.m.
Hatfield Hall
Rose-Hulman Institute of Technology
Tickets $92 for VIP seating; $42 adults; $37 under 18 and Rose-Hulman students, faculty, and staff
Tickets available at www.hatfieldhall.com