Eli Lilly and Company Executive Darin Moody Presenting Commencement Address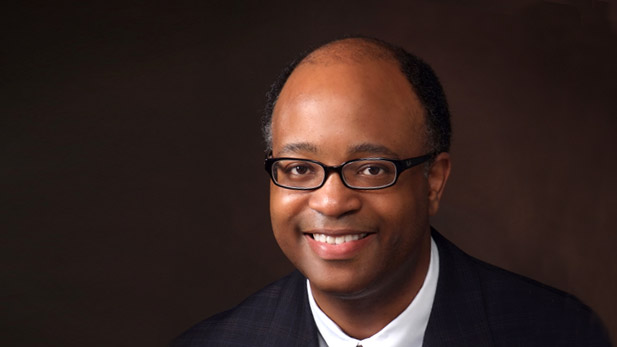 Eli Lilly and Company senior vice president Darin Moody will return to his alma mater May 25 to present the Commencement address at Rose-Hulman. He also will be awarded an honorary doctorate in engineering from the institute.
Moody has spent his entire 32-year career with Lilly, after earning a bachelor's degree in chemical engineering in 1987 from Rose-Hulman. He has extensive operational and engineering experience, especially globally. His current leadership role involves oversight of corporate internal manufacturing operations located in Indiana, Puerto Rico, Ireland, Spain, and Brazil, along with coordination of a global network of external manufacturing partners.
Moody also is responsible for continuous improvement processes and Six Sigma initiatives within Lilly's global manufacturing plants, and supports a variety of technology innovations in the areas of small molecules, biologics, E.coli and dry products.
"While excelling professionally, Darin has never forgotten his alma mater," says President Robert A. Coons. "His commitment to Rose-Hulman is evidenced in both time and resources. He is deeply invested in the institution's ongoing success as the nation's premier undergraduate engineering institution. And as an active member of our Board of Trustees, he continues to bring a unique and thoughtful perspective to the table."
Moody was vice president of Lilly's corporate engineering and global health safety and environment division until his promotion to senior vice president in 2016. His career with the company began as a process design engineer within the corporate engineering organization, where he assisted in the design and construction of manufacturing facilities. Moody spent three years as general manager of a plant in Liverpool, England, and was general manager of active pharmaceutical ingredient operations in Indianapolis.
Diversity is an area of special interest to Moody. As a board member since 2007, he has participated in several initiatives to transform the institute by changing attitudes, along with the gender and racial makeup of the student body, out of a conviction that improving diversity is important for the long-term prosperity of the school. He is a past member of the Board of Advisors for the Minority Engineering Program of Indianapolis.
Moody also is a member of the Board of Directors of Downtown Indy Inc., and previously served as a member of the International Leadership Forum of the International Society of Pharmaceutical Engineers.
He resides in Indianapolis with his wife, Alison, and stepdaughter, Rachel.