Alumnus Jeff Ready Keeps Pushing Limits of Computing Technology
Thursday, September 19, 2019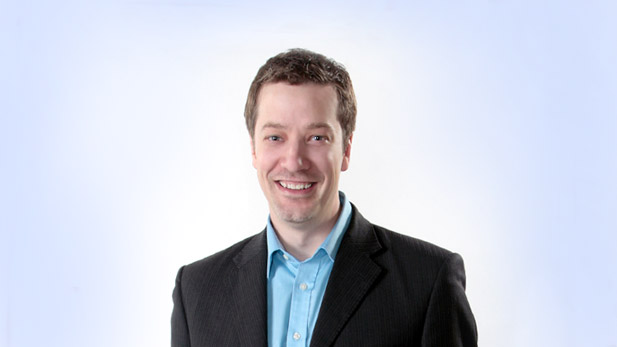 After a decade of leading, influencing and innovating high-tech ventures, computer science alumnus Jeff Ready is being recognized among the world's top leaders in the competitive sphere of information technology.

As chief executive officer and co-founder of Scale Computing, Ready ranked No. 6 in a listing of the 2019 Top 25 Disrupters in technology, within CRN's list of Top 100 Executives. This puts him alongside such notables as Dell Technologies Founder/CEO Michael Dell, Cisco Systems Chairman/CEO Chuck Robbins, Hewlett Packard Enterprise President/CEO Antonio Neri, and Salesforce Chairman/CEO Marc Benioff.

The Top Disruptors list highlights executives who are pushing unique technologies and have developed strategies that are bringing success for their companies.
Under Ready's leadership, Scale Computing has become a market leader in edge computing, virtualization and hyperconverged solutions. The Indianapolis-based company recently introduced new intelligent edge computing technology to global retailers, and raised a large strategic round in external funding to support research and development of future innovative projects.
Forbes magazine has twice deemed Scale Computing as one of the nation's "Most Promising Companies."
"We always set out to be as innovative as possible, delivering easy to use, cost-efficient products and services to the market," says Ready, a 1996 alumnus. "Our innovative Scale Computing HC3 solution continues to disrupt the market, with high-growth and profitability, well beyond legacy systems."
Scale Computing's patented HyperCore technology identifies, mitigates and corrects infrastructure problems in both hardware and software in real time, using machine intelligence and automation to keep applications running without human intervention. This has caused the company's HC3 Edge platform to emerge as the leading platform for running mission critical applications for businesses where on-site information technology (IT) staff may be very limited or non-existent. 
"The IT channel is rapidly growing and navigating this fast-paced market often challenges solution providers and technology suppliers alike," states Bob Skelley, leader of The Channel Company, which develops CRN's annual Top 100 Executives in Technology list. "The technology executives on CRN's 2019 Top 100 Executives list understand the IT channel's potential. They provide strategic and visionary leadership and unparalleled guidance to keep the IT channel moving in the right direction — regardless of the challenges that come their way."
Ready launched Scale Computing in 2007 after having startup successes in California's Silicon Valley.

"We've been at this for a decade. Our partners and customers like us and the products, which is why we're seeing such explosive growth moving forward," he says.