Alumna Elizabeth Hagerman Named Executive Director of University of Wisconsin Isthmus Project
Wednesday, October 30, 2019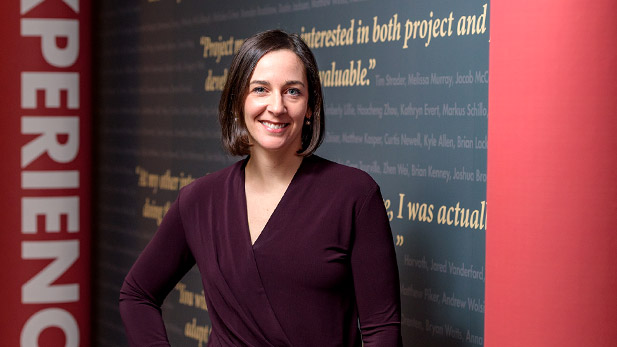 Chemical engineering alumna Elizabeth Hagerman is returning to her biotechnology roots as the first executive director of the University of Wisconsin Health's innovation initiative, the Isthmus Project.

In this new role, Hagerman will be responsible for the daily operations of Isthmus Project, located at UW's University Hospital in Madison, Wisconsin. The initiative provides a place for UW Health physicians, pharmacists, residents, nurses, staff, School of Medicine and Public Health faculty or others to seek support for their ideas and projects that aim to achieve better health outcomes. It also will help address problems facing UW Health patients, providers and the health system, and working with outside entities or entrepreneurs with innovations that could benefit the health system.

Hagerman, a 2000 Rose-Hulman graduate, is a national technology industry expert, academic-industry liaison and innovation leader. She spent the past year as chief innovation and strategy officer at Conexus Indiana, leading innovative collaborations among industry, academic and public partners. Before that, Hagerman was vice president for Rose-Hulman Ventures, the institute's product design, rapid prototyping and development firm providing experience for student interns as they help external partners develop products and ideas.

She started her career with Baxter Healthcare in California, and for a time in Vienna, Austria, in a variety of roles related to product development, and later brand development, product launch and systems integration.

"Isthmus Project feels like a natural fit because it combines so many of my experiences from academia and industry in the areas of research, prototyping, product development and commercialization," stated Hagerman in an UW Health news release announcing the position appointment. "Crossing boundaries between science and business, academia and industry, and research and application is critical to innovation, and there isn't a more exciting place to build those bridges than the healthcare field."

Hagerman is scheduled to start her position at Isthmus Project on Nov. 18.