Biomet Co-Founder Niles Noblitt Named Trustees Chairman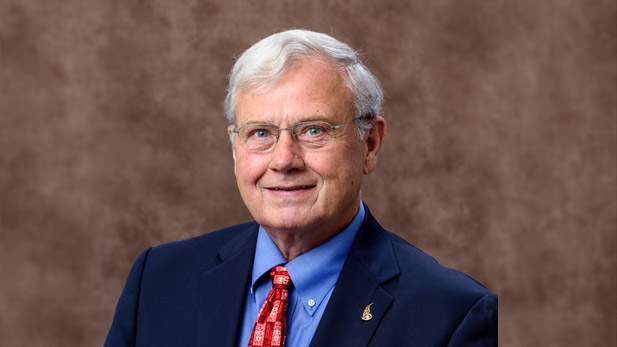 Biomedical industry pioneer Niles L. Noblitt has started a five-year term as chairman of the Rose-Hulman Board of Trustees, his alma mater. He replaces Donald M. Ings, whose term ended with the institute's fall trustees meeting on campus.
Noblitt co-founded Biomet, Inc., the Warsaw, Ind., biomedical device company now known as Zimmer Biomet. He formerly was chairman of the firm's Board of Directors and a board member from 1977 until his retirement in 2007. He is credited with contributing to patents relating to biological devices, processes and prosthesis.
Noblitt also serves as chairman of MedShape Inc., an industry leader in orthopedic devices using advanced functional materials, and is a board member with NICO Corporation. He formerly served on the board of OrthoHelix Surgical Designs Inc. prior to its acquisition by Tornier.
Noblitt earned a bachelor's degree in biological engineering from Rose-Hulman in 1973 and was awarded an honorary doctorate in engineering from the institute in 1996. He and his wife, Nancy, have established and continue to support a scholarship fund for Rose-Hulman students.