Alumnus Jim Umpleby Moving Caterpillar in Positive Direction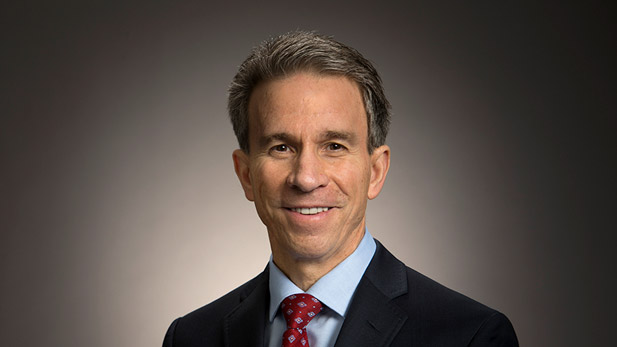 Mechanical engineering alumnus and Rose-Hulman trustee Jim Umpleby has had Caterpillar Inc. on the move, literally, since becoming the Fortune 500 company's chief executive officer on January 1, 2017. Caterpillar is the world's leading heavy equipment manufacturer and one of the 30 stocks that comprise the Dow Jones Industrial Average. 
Since taking over the helm, Umpleby (and the board of directors) decided to move the company's headquarters from Peoria, Illinois – its home for decades – to the Chicago area. The new location improves access to global customers, dealers and Caterpillar's worldwide operations, while also enhancing executive recruitment. 
Umpleby and his management team also have announced a new strategy to profitably grow the company. The company has recently emerged leaner and nimbler from the longest downturn in its 92-year history. The new strategy focuses on improving margins, expanding offerings and services – especially in digital technology – and a disciplined approach to invest more resources in areas that present the best opportunity for future profitable growth.
In its second-quarter earnings release in July, the company raised its 2017 sales and revenues outlook to a range of $42 billion to $44 billion. Wall Street investors appear to like the company's performance and prospects; the stock price has hit record highs this year.
Since earning his Rose-Hulman degree in 1980, Umpleby has spent his entire career with Caterpillar and its subsidiary, Solar Turbines, which is a leading manufacturer of industrial gas turbine systems. After having a variety of leadership positions, including president of Solar Turbines, Umpleby was promoted to Caterpillar's executive office in 2013 as a group president, to lead the energy and transportation business, and then elected CEO and a member of Caterpillar's board of directors effective January 1, 2017. He received an honorary degree from Rose-Hulman in 2016.