As you walk around our beautiful campus, it's interesting to reflect that nearly every building, lab or sports facility resulted from the generosity and vision of our wonderful alumni. Tuition only covers so much. We rely on the support of our alumni and friends to help us maintain the outstanding education we offer.
Thanks to that support, we can proudly state our career placement rate is nearly 100 percent just a few months after graduation and 99 percent of our faculty have earned doctorates. We're also proud that our four-year graduation rate is approximately 70 percent (80 percent over six years).
U.S. News & World Report has ranked Rose-Hulman No. 1 among undergraduate engineering colleges for 22 consecutive years. And our departments of chemical, mechanical, electrical, civil and computer engineering are also rated No. 1.
We are very proud of the education we offer. And we are very grateful for the generous contributions that make that education possible. 
Corporate Sponsorship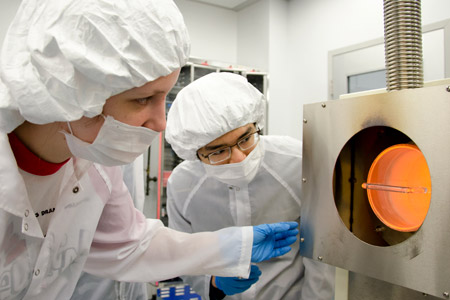 Our students benefit greatly from generous corporate gifts, which bolster our facilities and provide valuable student scholarships. 
Corporate and company donations help us establish laboratories, new communications systems, dynamic controls and advanced circuits. Corporate gifts also provide valuable software and equipment that is critical to our faculty and staff. And Rose-Hulman is proud to work with many corporate partners developing summer work and co-operative learning programs for Rose-Hulman students.
Support Fightin' Engineers Athletics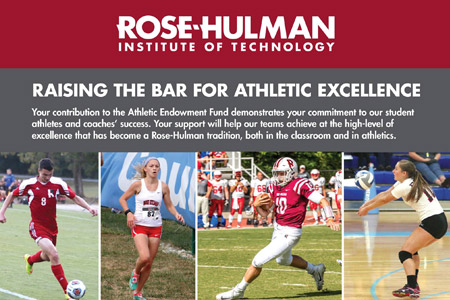 Our students are students first, but many also benefit greatly from participating in varsity athletics. More than 120 Rose-Hulman students have earned Academic All-American honors and we have produced at least one Academic All-American for more than 30 consecutive years—a Division III record. To keep this streak alive, please consider joining our Varsity R club or creating an athletic endowment.