Alumni, Faculty and Staff Honored for Career Achievements, Service
Thirteen alumni joined members of the faculty, staff and student body in being recognized by the Alumni Association for their career achievements, along with service to Rose-Hulman and their communities.
Honor Alumni Award
Receiving Honor Alumni Awards, the institute's highest alumni honor, were:
J. Steven Flannigan: A 1968 electrical engineering graduate who was involved in early work on microprocessor technology while at Texas Instruments (TI). In 1982, he and a small team from TI established the Compaq Computer Corporation, which developed the first truly compatible personal computer (PC) to the IBM PC. Flannigan also was part of the team that led the fight against IBM to keep PC architecture open—a story told in the Netflix documentary "Silicon Cowboys."
Roger LaCosse: After graduating in 1971 with a degree in mechanical engineering, LaCosse enjoyed a 35-year career at BFGoodrich that involved increasing levels of responsibility and take him around the world. In 1990, he was named director of manufacturing for the specialty plastics businesses, with global responsibility for several operations. Later, he managed the company's plants in Louisville, Ky., and Shanghai, China.
Fujio Matsuda: The Hawaiian native turned his 1949 civil engineering degree into a successful career in engineering and higher education. He served as director of transportation for Hawaii for several years before becoming president of the University of Hawaii for 10 years. Later, Matsuda was president of the Japan-America Institute of Management Science.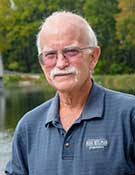 Richard Osburn: The 1967 mathematics graduate put his problem solving skills to use in providing ground navigation for NASA's Johnson Space Center. He supported every Apollo mission, including the Apollo 11 moon landing, and was the first controller to report a spacecraft anomaly with the aborted Apollo 13 mission. Osburn later supported Skylab missions and early Space Shuttle flights for NASA, before helping manage aspects of Space Shuttle missions for Rockwell's space operations division.
Career Achievement Award
Receiving Career Achievement Awards as alumni who have been graduated for at least 20 years were: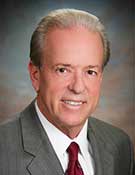 R. Neil Irwin: The 1963 civil engineering graduate went on to earn a law degree from Indiana University and have a successful 45-year law career in Phoenix, Ariz. He also served the community as co-founder for the Downtown Phoenix Partnership, a member of the Phoenix Aviation Advisory Board and Phoenix Valley of the Sun Visitors and Convention Bureau, and leadership in the Greater Phoenix Economic Council. He now directs The Irwin Companies, with a focus on areas of real estate, farming and consulting.
Donald Lincoln: He has worked to make the universe easier for people to understand, since earning his physics degree in 1986. Lincoln is a senior scientist at Fermi National Accelerator Lab, America's leading particle physics laboratory, and was part of scientific teams that discovered the top quark and the elusive Higgs boson. His contributions had Lincoln being named a Fellow of the American Physical Society and the American Association for the Advancement of Science.
Raman Ohri: After joining Software Engineering Professionals after earning his computer engineering degree in 1993, Ohri helped create new products and systems for industries in automotive, medical, pharmaceutical and aerospace. He became SEP's president in 2015 and is a member of the company's executive team that has grown the Carmel, Ind.-based company into an award-winning organization.
Distinguished Young Alumni Award
Receiving the Distinguished Young Alumni Award for achieving significant career, community and personal success in their first 10 years after graduation were:
Cate (Walker) Dragani: The 2007 biomedical engineering alumna has spent her entire career at Johnson & Johnson. She started as a product development scientist, moved to technical transfer and manufacturing quality control before her current role as a senior manager in the rapid response organization. Dragani is responsible for accelerated complaint resolutions for high-impact, high-priority activities.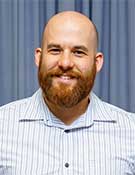 Elliot Goodman: A problem solver at heart, Goodman has worked in design engineering, manufacturing engineering, quality assurance, and research and development throughout the world. For the past eight years the 2007 mechanical engineering alumnus has been a senior mechanical/systems engineering for Accelerated Machine Design and Engineering near Chicago.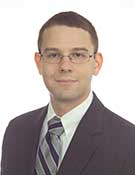 Steve Jugle: The 2007 graduate turned his chemical engineering background and Harvard law degree into a career as a patent attorney with Baker Botts LLP in Dallas, Texas. He helps clients obtain patents for their inventions and represents them in patent infringement litigation. In the community, Jugle works on pro bono legal matters and volunteers with the South Dallas Legal Clinic.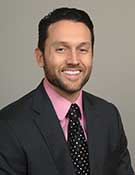 Stephen Lewis: Has remained close to Rose-Hulman as a senior systems engineer at ICTT System Sciences in Terre Haute, while also being a director of Systems of Innovation, Inc., where he concentrates on expanding access to systems education. Lewis earned a bachelor's degree in 2007, added a master's degree in engineering management two years later and a law degree from Indiana University in 2013.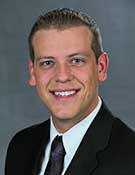 Eric Volz: He's another member of the Class of 2007 who has gone on to combine his technical knowledge (mechanical engineering) with a law degree (Indiana University) to become a patent attorney. With Frost Brown Todd, LLC in Cincinnati, Ohio, Volz helps inventors and entrepreneurs acquire, defend and leverage intellectual property assets. He was named an Ohio Rising Star in intellectual property in 2018.
Collegian Rose Award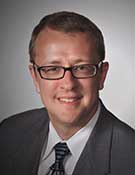 Kevin Lanke, a 1997 economics alumnus, is the first Rose-Hulman alumni employee to receive the Collegian Rose Award. He is completing his 20th year as the institute's primary sports information contact as assistant athletic director for sports information and communications. Lanke has received the President's Outstanding Service Award, Athletic Department's Jess Lucas Spirit Award and Excellence in Service Award as a member of the Title IX Equity Resolution Panel and leadership group for the first-year College and Life Skills program.
Honorary Alumni Award
The following faculty and staff members were recognized for demonstrating strong and selfless commitment to Rose-Hulman, professional achievement, and dedication to their departments and offices: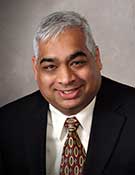 Jameel Ahmed: A member of the faculty since 1999, Ahmed helped develop and implement a new bachelor's program in biomedical engineering, reclassified the biology program, and currently leads the Department of Biology and Biomedical Engineering. He served as interim Dean of Faculty from 2015-17. Ahmed has played a key role in several campus educational initiatives, including the leadership advancement program, Making Academic Change Happen and the Summer Innovation Workshop.
Mary Greer: The first person who welcomes visitors to campus as a switchboard operator, but her kind words and a warm smile have supported and encouraged students as they face Rose-Hulman's challenging academic standards. For years, Greer was known as the "cookie lady" for graciously providing homemade cookies and other treats during the holiday season.
Rachel M. Romas Student Alumni Association Award
Mitch Lozier, a senior mechanical engineering student, is the first recipient of the Rachel M. Romas Student Alumni Association Award, named in honor of the group's former staff mentor. It recognizes a Student Alumni Association member for exhibiting excellence in academics and character. Lozier is the current association president and a four-year member.
Learn more about current and past alumni award winners here.