Our highly mathematical approach to the study of economics distinguishes our economics degree from other schools.
44

Economics Credits

39

Mathematics Credits

36

Humanities/Social Sciences Credits

24

Physical or Life Science Credits

8

Engineering Management & Computer Science Credits

41

Free Electives (40) College/Life Skills (1)
The International Studies major complements your primary major while preparing you for an increasingly interdependent, multicultural, and transnational world.
16

Disciplinary Distribution Credits

28

Concentration Area Credits

12

Foreign Language Credits

4

Senior Project Credits
Minors in Humanities & Social Sciences
Minors require a concentration of 5 to 7 HSS courses in your minor area. (NOTE: All minors require taking one additional HSS course, for a minimum of 40 HSS credits--44 in the case of foreign languages). Minors are indicated on your official transcript upon completion. If you are interested in pursuing a minor, please consult with the appropriate minor adviser.
Actuaries analyze the financial costs of risk and uncertainty. They use mathematics, statistics and financial theory to assess the risk that an event will occur, and they help businesses and clients develop policies that minimize the cost of that risk. Actuaries' work is essential to the insurance industry. Employment of actuaries is projected to grow 18 percent from 2014 to 2024, much faster than the average for all occupations. Actuaries will be needed to develop, price and evaluate a variety of insurance products and calculate the costs of new, emerging risks. The median annual wage for actuaries was $100,610 in May 2016. -- U.S. Bureau of Labor Statistics.
Economists study the production and distribution of resources, goods and services by collecting and analyzing data, researching trends and evaluating economic issues. Most economists need a master's degree or Ph.D. However, some entry-level jobs—primarily in the federal government—are available for workers with a bachelor's degree. The median annual wage for economists was $99,180 in 2015. –U.S. Bureau of Labor Statistics
Attorneys advise and represent individuals, businesses, and government agencies on legal issues and disputes. Most work in private or corporate offices but some also work for federal, local, and state governments. All lawyers must have a law degree and must also typically pass a state's written bar examination. The median annual wage for lawyers was $115,820 in 2015.– U.S. Bureau of Labor Statistics
The HSS classes at Rose-Hulman teach you how to look at the problem objectively, weigh multiple inputs and to effectively communicate the most logical solution.
Richard House
Dr. Rich House, head of the Department of Humanities and Social Sciences, teaches English, with expertise in the areas of contemporary American literature, literary theory, and communication for engineers and scientists. He co-wrote The Engineering Communication Manual to help engineering students develop their technical communication skills and is one of the founders of Rose-Hulman's Home for Environmentally Responsible Engineering (HERE) program, a living-learning community for first-year students interested in sustainability and humanitarian engineering.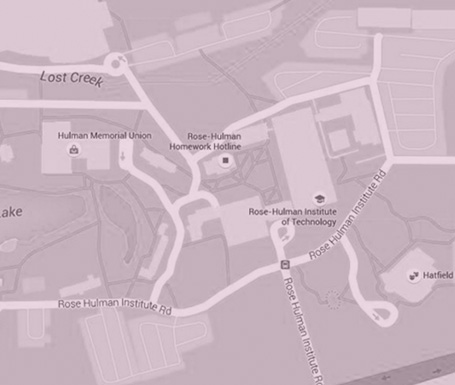 Contact Us
Department of Humanities and Social Sciences
5500 Wabash Avenue
Terre Haute, IN 47803
812-877-8276