Matt Boutell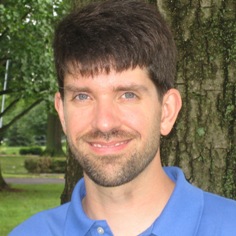 Associate Professor
Department of Computer Science and Software Engineering
Campus Mail 4005
Rose-Hulman Institute of Technology
5500 Wabash Ave.
Terre Haute, IN 47803
Office: 812.877.8534
Fax: 812.872.6060

About Me
Professionally, I am first and foremost an educator. I am passionate about teaching students what I've learned. I am a dynamic presenter and abound with enthusiasm.
In order to teach effectively, I continue to learn. My Image Recognition course is based on things I learned as a researcher at Eastman Kodak Company and at the University of Rochester. More recently, I have learned the fundamentals of Cryptography and of Mechatronics and regularly teach courses on them as well.
My technical research interests are in multimedia content understanding, computer vision, machine learning, image databases, and pattern recognition. I completed my Ph.D. in Computer Science from the University of Rochester in 2005. I am also interested in robotics education and in computer science education.
More Information
Rose-Hulman's iRobot Create Simulator