Dr. Thom's Guide to Terre Haute for the Culturally Bereft
---
So you've relocated to Terre Haute from Seattle, Philadelphia or some other urban center and you're thinking that now that you live in a rural midwest town of less than 60,000 people, activities such as attending the opera or the ballet are a thing of the past. Au contraire mon ami! Terre Haute is rife with cultural tid bits if only you know where to look. Fear no more, for Dr. Thom's Guide for the Culturally Bereft shows you exactly where to go to experience the finest in cuisine, art, music and general DrThomfoolery.
Umi Grill

Address: 2002 S. 3rd St., Terre Haute
Phone: 812-232-7874
Website: www.umigrillsushibar.com

Arguably the best sushi in the midwest. I've since had sushi in Chicago, Los Angeles, Indy, Atlanta and Vegas that hasn't compared. My favorites include the asparagus-avacado roll, the Green River roll (when available) and Chirashi - scattered sashimi over rice. There is a whole host of other yummies as well, including vegetarian entrees, noodles, and red bean ice cream for dessert. Five paisleys, Dr. Thom's highest rating. (Look for some of yours truly's origami on the premises.)
Harry & Budd's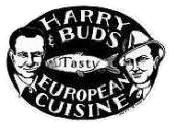 Address: 1440 S. 25th St., Terre Haute
Phone: 812-237-0400
Website:

Facebook page
Located across the street from the Community Theatre of Terre Haute, this little gem is open for lunch and dinner by reservation. Give 'em a call, you won't be dissappointed. Mr. Marx - owner, chef, waiter, cashier and busboy - is the only employee around. And so, be prepared to wait a bit longer than at other establishments. It's worth it, though, as the "European cuisine" is varied and most delicious. The "menu" (and by "menu" I mean whatever Mr. Marx decides to make) constantly changes making it an adventure every time you visit. You can count on omlettes and rosemary potatoes most days, however.
Magdy's

Address: 2026 S. 3rd St. Terre Haute
Phone: 812-238-5500
Website: magdysterrehaute.com

Recently relocated to S. 3rd St. from a charming old turn of the century residence, chef Magdy Awan specializes in freshly made Greek, French and Italian cuisine. He also offers such variants as wasabi tuna. Located next to Umi Grill, S. 3rd St. is becoming The Haute's corridor of fine cuisine!
Taj Mahal Indian Cuisine

Address: 1349 S. 3rd St. Terre Haute
Phone: 812-232-5947
Website:

Facebook page
Brought to you by the same folks who once produced such wonderful goodies at the Sunmart Indian Groceries, Taj Mahal features a large meanu of tasty items, including many vegetarian entrees. Among my favorites are lamb biryani, saag paneer (spinach and homemade cottage cheese), and saag choley (spinach and chickpeas cooked in tomato and onion sauce). "Spice levels" from 1 to 6, 1 supposedly being mild and 6 being Three Mile Island, are available for all entrees. However, it has been my experience that the scale is not calibrated from dish to dish. And so if you don't like spicy, order a 1. They also have a very well stocked Indian/Middle Eastern shop on the premises where you can purchase all sorts of tasty goodies to take home.
Oy Vey! Bakery and Deli

Address: 1803 N. 3rd Street, Terre Hauate
Phone: 812-229-6855
Website: jewish-terrehaute-oyvey.com

Finally a place to get fresh, homemade bagels like my Grandma used to make! Delicious, totally kosher deli meats as well as vegetarian/vegan selections round out the menu in this treasure of a bakery/deli. A favorite of Rose-Hulman students for Sunday brunch, too.
Bar Bosco

Address: 800 S. 7th St., Terre Haute
Phone: 812-917-3298
Website:
myalimentari.com
Bar Bosco is so good that shoud probably make reservations for well ahead of time. But man is it worth it. (It is a bar and so you must be 21 to enter, which can be a good thing or a bad thing depending how attached you are to your children...) The food is authentic and the sauces and pastas are made in housse. If you want to feel like you are in Italy, this is your place. The "private" room in the back even boasts authentic 17th century Italian artwork and a complimenint d&eaccent;cor . The owners are congenial and will happily tell you all about their journey in creating this wonderfully unique gem.
Address:
Phone:
Website:

Facebook page
Address:
Phone:
Website:

Facebook page