Hey everyone – I'm Ranjana, another one of the student organizers for the TEDxRoseHulman event. Like Claire, I am so grateful for all the support we've received and can't wait to see the final result.
The theme of our event is inspiring Rose students to realize their full potential after graduation. While it seems easy to take the first job offer or graduate school acceptance that comes our way, sometimes we need to also examine the bigger picture. As students of science, math and engineering, we can actually change and impact the world for the better, even if it means taking a less conventional route after college.
One real-life example that sticks out to me is the invention of a simple, peanut-based paste that is used to help nourish extremely malnourished children in third-world countries, Plumpy'nut. Plumpy'nut was invented by a nutritionist and Michel Lescanne, a French food processing engineer, who together formed the French company Nutriset. Plumpy'nut lasts for two years and doesn't need to be prepared or refrigerated. Perhaps its best feature, though, is that it doesn't require medical supervision, making it easier to administer and use. Rich in essential nutrients, Plumpy'nut could very well be a big stepping stone to combating malnutrition (at least, one subset of malnutrition worldwide).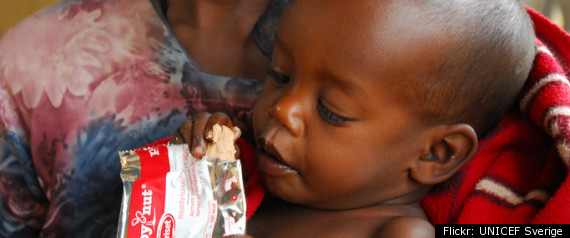 (Source)
Lescanne's invention is just one example of how engineering can be used to develop tools that can help change the world and tackle the world's biggest problems. Hopefully Rose kids will be inspired to do something similar with their lives!